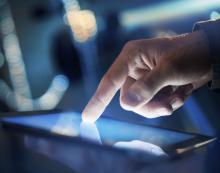 We all know that identifying studies for inclusion in reviews is challenging. We also know the reasons for this – poor reporting, poor indexing and the ever-increasing volume of research being published. Cochrane Crowd's 3,000 citizen scientists are already accurately and quickly identifying reports of randomized controlled trials for inclusion in CENTRAL.

We have now added a diagnostic test accuracy (DTA) identification task to Cochrane Crowd. Our team of testers has been classifying reports of DTA studies, and their work has been invaluable in helping us evaluate and fine-tune the algorithms that power the crowd assessments.

So head over to Cochrane Crowd and see if you have unlocked this task. We've built some brief DTA identification training that will guide you through what we're looking for.
This is an exciting time for Cochrane Crowd, and stay tuned because more tasks are coming soon!

Anna Noel-Storr
on behalf of the Cochrane Crowd team

September 23, 2016