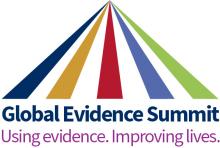 This year, in place of our annual Colloquium, Cochrane is partnering with Campbell Collaboration, Guidelines International Network, Joanna Briggs Institute and the International Society for Evidence-based Health Care for the first ever Global Evidence Summit, a premiere event in evidence-based policy. The Summit will be hosted by Cochrane South Africa in Cape Town on 13 -16 September 2017.
Cochrane would like to encourage groups within the Cochrane Community to submit abstracts, workshops, and special sessions as they would to the annual Colloquia. The key difference with the Global Evidence Summit is that submissions are more likely to be accepted if they are relevant to participants from the other partners helping to organize the Summit, and link to this Summit's theme of 'Using evidence. Improving lives.' We have an event lined up that aims to showcase the luminaries in the field, and to challenge and stimulate policymakers and practitioners on how to base their decisions on the best available evidence.
The Summit's Scientific Committee is currently planning the programme so that the main plenary themes thread into a select number of special sessions each day, ensuring momentum for these topics as well as providing a chance to delve deeper. We will announce the main themes in the next few weeks and share with the Community.
If you are a facilitator of a workshop that regularly appears at Colloquia, we would be delighted if you would submit your content to the Global Evidence Summit. If elements of your workshop can be developed further to consider our partner organizations and/or the main themes of the Summit – even better!
In February we will provide a confirmed list of Cochrane business meetings and other sessions that will take place at the Summit, as agreed by Cochrane's Senior Management Team. Meeting space at the Summit is limited, as slots are shared with our partners. Any other Cochrane business meetings will need to happen at the Cochrane Mid-Year Meeting or outside of this year's Global Evidence Summit. The Annual General Meeting is confirmed and will include the annual Cochrane awards and prizes.
Cochrane Symposia such as Methods or Knowledge Translation can be submitted to the Summit as either special sessions or as workshops. Again, the abstracts will need to consider our partner organizations and the main themes of the event.
The Global Evidence Summit also has a call open for 'satellite' events. Satellite events are full- or half-day workshops or symposia that will occur prior to 13 September. Submissions should further the event goals, and foster interaction and the development of partnerships. The Local Organizing Committee will help source a venue, catering, and equipment, but the costs of satellite events fall to the facilitating organization.
Key links
Please note that the call for abstracts, workshops, special sessions, and satellite events closes on 1 March.
If you have any further questions regarding submissions to the Global Evidence Summit, please contact Holly Millward at hmillward@cochrane.org.
January 6, 2017