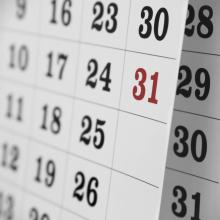 A round-up of upcoming Cochrane events and conferences
For workshops and courses, please see the Training site listing. 
To have your non-training event listed here or to let us know about a conference you are attending, please let Holly Millward know at hmillward@cochrane.org
Cochrane Iberoamerica Annual Meeting
Type: Symposium
Date: 28-30 May 2018
Location: La Habana, Cuba
Hosted by: Cochrane Iberoamerica
Description: The 17th Annual Meeting of the Iberoamerican Cochrane Network of the year 2018 will be held in Havana, Cuba, coordinated by the Associate Centre of the Instituto de Medicina Tropical "Pedro Kourí" of the Iberoamerican Cochrane Network.
More Information: events page on Cochrane Iberoamerica website
Cochrane Canada Symposium

Type: Symposium
Date: 6-7 June 2018
Location: Calgary, Canada
Hosted by: Cochrane Canada and the Alberta SPOR Support Unit Knowledge Translation Platform
Description: Cochrane Canada Symposium 2018, co-hosted with the Alberta SPOR SUPPORT Unit Knowledge Translation Platform, is about forging ahead into new horizons to develop fit-for-purpose evidence syntheses, carry out effective knowledge translation, and create lasting impacts on health care and health.
More Information: canada.cochrane.org/symposium-2018
Cochrane Colloquium
Type: Colloquium
Date: 16-18 September 2018
Location: Edinburgh, Scotland
Hosted by: Cochrane UK
Description: The theme of the Colloquium will be: 'Cochrane for all – better evidence for better health decisions.' This will be a Colloquium for everyone. It will welcome newcomers to Cochrane from all parts of the world and from all backgrounds. One of the key aims is to increase the involvement of patients, carers and family members (healthcare consumers) in our work. As such, the Colloquium 2018 will be a Patients Included event that is co-designed, co-produced and co-presented by healthcare consumers and where everyone's input is valued equally.   
More Information: news item on Cochrane Community: Cochrane Colloquium - Edinburgh 2018 and Cochrane Colloquium website.
April 3, 2018