Evidence Pipeline - Finding relevant research in a timely and reliable way
The Evidence Pipeline will address the difficulty in finding reports of studies for inclusion in a review in a timely and reliable way. With ongoing growth in the volume and diversity of research outputs this issue is becoming ever more pressing.
The project will build an 'Evidence Pipeline' in which study citations identified through automated and enhanced centralised search activities, including Project Transform's Crowd platform, are 'triaged' to the most relevant review group or review using machine learning technologies. It will also assign suggested study type flags automatically: RCT only to begin with, and other types (e.g. diagnostic test) in later releases. The objectives are to improve the efficiency by which study reports are identified and to support the inclusion of all relevant studies in Cochrane information systems.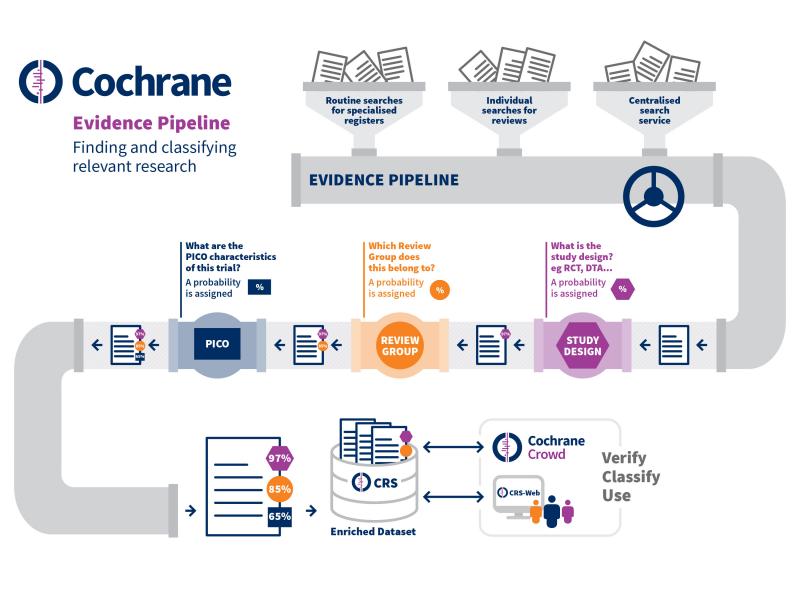 For more information on Project Transform's Evidence Pipeline contact the Evidence Pipeline Co-Leads James Thomas or Steve McDonald.