Join our RevMan Web pioneers!
Sign up here to edit your review
in RevMan Web
Recently released features and improvements:
Easy access to text subsections: The navigation menu to the left has been expanded so that headings for text subsections are also now available. When the heading is selected the page is scrolled to the subsection on the page.
Author footnotes can be edited in RevMan Web.
Medline is no longer an option when selecting identifiers for a reference.
Currently the Review Production team is working on:
Preparing for new data structures.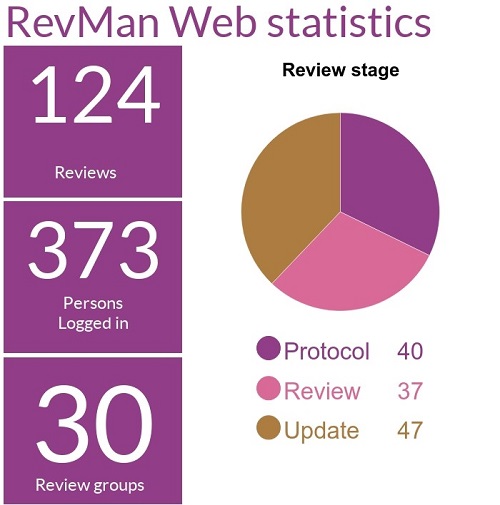 9 November 2018