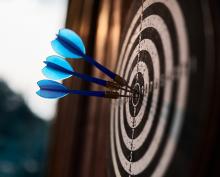 80% of people find the help they need on TaskExchange. Wow, that's impressive right? Check out these fast facts on TaskExchange in the below infographic and
visit the platform today
to find help for your health evidence project.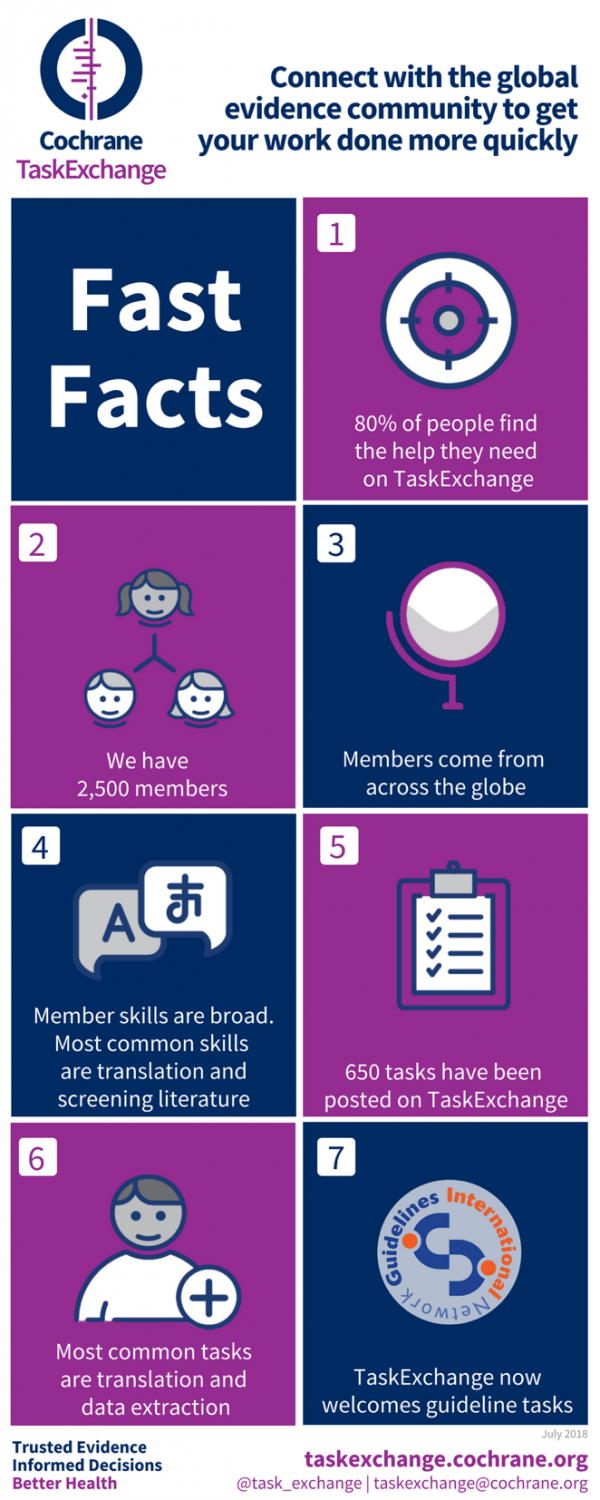 Sign up to TaskExchange, follow us on Twitter and contact us at taskexchange@cochrane.org.
Support for Project Transform was provided by Cochrane and the National Health and Medical Research Council of Australia (APP1114605). The contents of the published material are solely the responsibility of the Administering Institution, a Participating Institution or individual authors and do not reflect the views of the NHMRC.
July 12, 2018