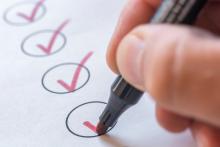 Cochrane has launched a new online learning module on Synthesis Without Meta-analysis (SWiM) reporting guidelines. Designed for systematic review authors or readers, the module provides training on the nine SWiM items to improve the transparent reporting of synthesis of intervention effects when the synthesis does not use meta-analysis of standardised effect sizes. The module also includes activities and examples to accompany each of the nine SWiM reporting items; it provides ways to check your knowledge, as well as other useful resources about this topic.
Module authors and SWiM reporting guideline co-creators Hilary Thomson and Mhairi Campbell, of the University of Glasgow, have put together the module with Cochrane's People Services Department to help systematic review authors apply the SWiM reporting items to a review. The paper introducing the SWiM guidelines has been widely used since its publication in the BMJ in January 2020, with 13,000+ downloads, indicating the interest in these guidelines for evidence synthesis.
Watch this introduction to learn more about the new learning module, the SWiM reporting guideline and why the guideline is important. 
Karla Soares-Weiser, Editor in Chief of the Cochrane Library, says of the module: "We are pleased to launch this module for Cochrane and other authors of systematic reviews. The SWiM guidelines are an important resource for transparency in reviews that do not incorporate meta-analysis. Many Cochrane reviews include this type of evidence synthesis, and we hope systematic review authors will use these guidelines going forward."
The SWiM reporting guideline module is freely available on the Cochrane Training website; you will need to create a Cochrane account to access it if you do not already have one.
April 16, 2020