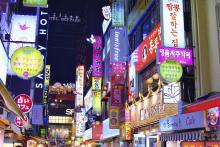 The Seoul Colloquium is a great opportunity to see the benefits Project Transform is bringing to Cochrane.
 
As we move into the second half of the project, we are also looking for your input to ensure our next steps meet your needs. This is especially important as Transform innovations are progressively integrated into roles and workflows over the coming year.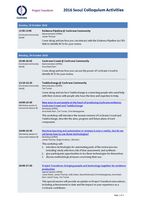 For a quick introduction to Project Transform, watch our video. In just over two minutes, you'll find out what Project Transform is about and how it can help you.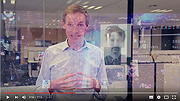 Project Transform Special Session
This special session will provide an update on Project Transform achievements to date and describe the current and potential impact of Transform on your experience as a Cochrane contributor. You will hear more about each of the project's four components – Evidence Pipeline, Cochrane Crowd, TaskExchange and Production Models. You will be able to participate in a Q+A session and provide input into the next phase of the project.

Cochrane Crowd and TaskExchange workshop: New ways to put people at the heart of producing Cochrane evidence
Sign up for this workshop to experience the newest versions of Cochrane Crowd and TaskExchange and help shape the future plans of each platform. Participants will contribute design ideas that will influence the next phases of development for Cochrane Crowd and TaskExchange.

Cochrane Classmate workshop: A trainer's toolkit bringing citizen science to EBM teaching
Cochrane Classmate is a tool that allows trainers and educators to create rewarding 'learning by doing' classroom activities by customising tasks from the Cochrane Crowd platform. The workshop will begin with a series of short presentations describing the aims and objectives of Cochrane Classmate, and the progress of the project to date, including reporting on the results of early pilot evaluations of the tool.

Evidence Pipeline and Cochrane Crowd workshop: Finding lost trials together
This workshop will introduce the Evidence Pipeline and Cochrane Crowd platforms and processes, and facilitate the guided engagement of participants in trialling these. It will use this experience to kick-start a facilitated discussion regarding the methodological and organisational issues the new technologies raise.

Living Systematic Reviews Methods Symposium
Living systematic reviews are online summaries of healthcare research that are continuously updated as new research becomes available. Momentum is building around the living systematic review concept: a number of approaches are being piloted and Cochrane is at the forefront of these efforts.
Living systematic reviews have important implications for review methods and processes, affecting authors, editors and publishers. At this symposium, we will explore what living systematic reviews are, and how they might work within Cochrane.

Cochrane Community stand
The Project Transform team will be in Cochrane Community stand throughout the week answering your questions about the project and demonstrating the Evidence Pipeline interface and Cochrane Crowd and TaskExchange platforms. We are also looking for willing people to sign up and join our testing communities. We look forward to seeing you in our play space.

Other events
Project Transform team members will also be joining the following events to give updates and answer your questions:
•    #CochraneTech Symposium
•    Workshop on machine learning and automation in reviews
•    CRS-Web Training Day for Information Specialists
•    Managing Editors' Meeting
•    Information Specialists' Meeting
•    Consumers' Executive Meeting

If your group would like the Project Transform team to present at your meeting, please email us at transform@cochrane.org.

We look forward to seeing you in Seoul!

Melissa Murano
on behalf of the Project Transform team
community.cochrane.org/transform
September 23, 2016