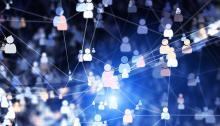 Dear Cochrane friends and colleagues,
I hope this email finds you well and safe. I am pleased to send you a summary of Cochrane's COVID-19 work for October 12-23. More information about this and our other work is available on Cochrane.org or on our coronavirus research and news page. 
I am grateful to the Cochrane Community for your continued, collaborative work synthesizing evidence for the COVID-19 pandemic and other important health topics. 
Stay well, and best wishes,
Karla Soares-Weiser
Cochrane Library Editor in Chief
October 23, 2020