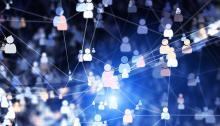 Dear Cochrane friends and colleagues,
I am writing to tell you about Cochrane's COVID-19 response work this week, May 25-29. You can find full information about the work Cochrane is doing on Cochrane.org.
As we start this new phase of our COVID-19 response, we continue to rely on the collaboration and expertise of the Cochrane Community. We also recognize that as some countries begin to re-open, some Community members may have reduced availability. It is important for all of us to prioritize our work and make the best of our resources. I thank you for all the work the Cochrane Community has done thus far, and I appreciate your support as we continue to synthesize evidence relevant to this pandemic. 
Stay well. With best wishes,
Karla Soares-Weiser
Editor in Chief, Cochrane Library
May 18, 2020