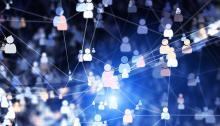 Dear Cochrane friends and colleagues,
I'm pleased to write to you with my fortnightly update on our COVID and editorial work. I hope you and your loved ones are doing well.
COVID-19 response
Editorial updates
The Cochrane Library: As you will have noticed, the Cochrane Library has been impacted by a series of technical issues over the last few weeks, the most recent of which required a suspension of publication and of login while extensive work was undertaken by our publishing and technology partners. Publication and login have now resumed. We apologize for the inconvenience caused by these issues.
We are working proactively with our partners not only to find solutions to our current challenges and to strengthen the technology and processes that underpin the Cochrane Library, but to put into place a product strategy for the Library which will support our goal of making Cochrane evidence accessible and usable now and for the future.
Editorial Manager: I am delighted to report that this week saw the pilot launch of Editorial Manager, Cochrane's new Editorial Management System, with the Fertility Regulation Group. More information on this project is available here and we will be keeping you informed of how the project is progressing over the coming weeks. My personal thanks to the project team for their commitment and collaboration in pioneering this initial launch.
The future of producing reviews in Cochrane: A pilot project aiming to improve editorial integrity and efficiency. We have submitted the implementation plan for this pilot project to the Governing Board, who will discuss it at their meeting next Monday March 8. I will have more updates to share with the community following this meeting.
Join the Conversation: Thank you to those who attended the webinars yesterday, and to Kerry, Tess, Nuala, and Teo for their presentations. Recordings will be available next week. Sign up for future webinars.
Stay well and best wishes,
Karla Soares-Weiser 
Editor in Chief, Cochrane Library
March 5, 2021