Cancellation of Cochrane's Governance Meetings, Manchester 2020
Dear Colleagues, 
As a result of the increasing travel restrictions being placed upon our delegates, and the continued spread and impact of the COVID-19 (coronavirus) across the world, Cochrane's Governance Meetings in Manchester between 30th March - 1st April have been cancelled.  We realize that this will be disappointing for many people; we share your disappointment.
Despite over 190 Group leaders and staff having originally registered, we are aware that employers and national governments are imposing travel restrictions and many of them are now no longer able to attend, or are increasingly concerned about doing so. We expect the number of people who are unable to make it to Manchester to increase rapidly, particularly for those colleagues travelling internationally. We are also aware that the number of people testing positive for the virus in the UK is rising, and whilst current Public Health England and the UK government advice remains the same, it is likely that guidance will change and become more restrictive over the coming weeks.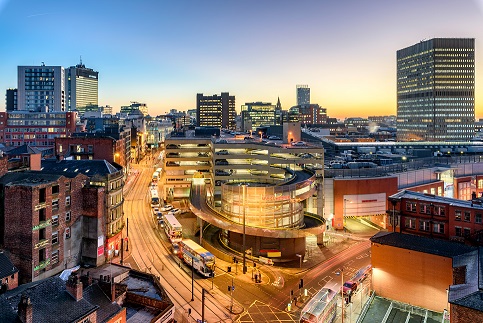 Cochrane's Governance Meetings are an annual opportunity for leaders and executives from across our global organization to meet in person to discuss and agree strategic priorities and plans for the years ahead. We were all particularly looking forward to meeting together in Manchester after the disappointment of the cancellation of Cochrane's Santiago Colloquium in October 2019. However, we are aware of our duty of care to Cochrane members and staff, and the increasing risks associated with the spread of the coronavirus in the coming weeks. Therefore, following a recommendation by the Senior Management Team, the Governing Board has decided to cancel all Strategic Sessions, Group Executive, the General Meeting for members and all other business meetings.
It is not feasible or appropriate to recreate the Governance Meetings in a virtual event format, so we will be considering how best to achieve the objectives of the different components of the meetings using remote working. This may involve some business meetings being held as a series of shorter teleconferences - and some of these may be scheduled in the original timetable (30 March – 1 April) - but in other cases a fundamentally different approach may be appropriate: for example, conducting consultation exercises by survey, focus groups and interviews to ensure the widest and most effective participation for people in different time zones across the world. More information will follow from the Central Executive Team in the coming weeks.
In the meantime, should you have any immediate concerns or questions, please contact admin@cochrane.org. You should cancel relevant travel tickets and accommodation bookings. Guidance and advice will follow soon on reclaiming funds from Cochrane that are not refunded to you, should you wish to make a claim.
The Board and Senior Management Team share the huge disappointment that it has been necessary to cancel this year's Governance Meetings. However, we are all in agreement that this is the most appropriate decision given the ongoing global health situation.
We thank you for your understanding and hope that you all stay safe and well.  
With our very best wishes,
Martin Burton & Catherine Marshall
Co-Chairs, on behalf of the Governing Board
11 March 2020