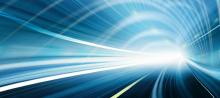 TaskExchange: why I don't have time to write this post.

I'm really sorry, but I just don't have the time to write this post.

You see, we've just released a new version of TaskExchange and opened up access, so now any member of the global evidence community can join, and I'm just a bit frantic as a result.

So what am I up to that's keeping me away from writing this post? Well…
And best of all is the never-ending stream of great ideas about what TaskExchange can, and could, be doing.
Can Cochrane Trainers be promoting TaskExchange in their training sessions as a way of getting help? Yes please!
Can Cochrane Crowd members come and join TaskExchange? Yes, definitely!
Can Centres translate TaskExchange materials into their languages, and tell their regions about TaskExchange? Oh yes, that's a great idea.
Can the Central Editorial Unit be added as a group so they can add their tasks? Yes – done!
Can Review Groups tell their authors about TaskExchange and post tasks about peer review and dissemination? Yes, for sure!
Can Methods Groups be suggesting their members check it out and feed into reviews on DTA, overviews, and complex statistical analysis? Yes!
And I've sure you've got more ideas – please keep them coming!
But my favourite bit in all of this business? Well that's easy.
It's the emails that I'm copied into where a new-to-Cochrane TaskExchange volunteer helps out with a data extraction task, and does such a good job that the team invites them to join as an author.

Those are the moments when I remember to take a breath and realise just how cool TaskExchange is, and how lucky I am to be a part of it. Come see what all the fuss is about!

Find out more:
Head to taskexchange.cochrane.org, post a task or two, help someone out, and check out the changes we've made in the last few weeks.

Send us your stories of using TaskExchange and suggestions about how we can make TaskExchange better meet your needs at taskexchange@cochrane.org

Tari Turner
on behalf of the TaskExchange team
Support for Project Transform was provided by Cochrane and the National Health and Medical Research Council of Australia (APP1114605). The contents of the published material are solely the responsibility of the Administering Institution, a Participating Institution or individual authors and do not reflect the views of the NHMRC.
August 25, 2016