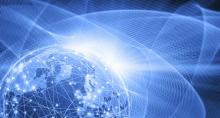 In February 2022, Cochrane's Governing Board approved the proposed change to Cochrane's evidence synthesis production model. We know this is a profound shift, leading to all kinds of questions, and new ideas right across the Cochrane community.
Our key focus since March 2022 has been to deliver more detailed plans about the model, begin implementing those plans, and share this information and address questions along the way. 
A series of Future of Evidence Synthesis Programme webinars has been underway since April, some focusing on individual projects and other addressing the questions and concerns of specific Cochrane groups, including Geographic Groups, Fields, Review Groups, Methods Groups and Consumers. The webinars ran on a fortnightly cycle initially, but from October will run monthly.
You can: 
2022 in review - Cochrane Evidence Production & Methods
8 December 08:00 (UK time) and 13 December 16:00 (UK time)
At the end of a busy and challenging year, we'd like to invite you to join us for a 2022 retrospective webinar on Thursday December 8th and Tuesday December 13th 2022. Despite the significant changes that have impacted so many of us this year, we've achieved a lot together, including hitting some important milestones in the quest to transform Cochrane into a stronger, more sustainable organisation. We hope you will join us as we look back over 2022,  celebrate our achievements and acknowledge the tremendous contribution of Cochrane's members to our past accomplishments and future success.
Register for the Dec 8 08:00 GMT session (view in your own time zone) or the Dec 13 16:00 GMT session (view in your own time zone). 
More detail about each webinar will be shared closer to the date of the session. Additional webinars will be scheduled.
2023 dates to be announced. 
Catch up on any sessions you may have missed by viewing slide decks and videos below. 
10 November: New Review Format 
The development of a new format for Cochrane reviews is an important way to help simplify and streamline our evidence synthesis development and publishing processes. Project leads Ella Flemyng (Editorial Product Lead) and Gert van Valkenhoef (Head of IT Development and Infrastructure) discuss the work they have done so far and upcoming plans.
27 October: Focus on Cochrane consumers
This webinar was held for those in the Cochrane community with an interest in consumer engagement and involvement, especially patients, carers, and the public. It covers what this future of evidence synthesis looks like and how this will affect consumers. 


13 October: Editorial and Production update 
This webinar expands on the Central Editorial Service webinar held in June 2022 and provides an opportunity for further exploration of the lessons learned and challenges raised by the Editorial Independence and Efficiency Pilot.
15 September - General Programme Update
In this webinar the Cochrane community received brief updates on some of the Future of Evidence Synthesis projects leads, found out more about the Future of Evidence Synthesis Oversight Committee, and learnt about Cochrane's communication strategy.
Thursday 21 July - Focus on Cochrane Fields
Presentations, feedback, and question period with members of the Cochrane Fields & Networks community.
Thursday 7 July - Focus on Cochrane Methods
Presentations, feedback, and question period with members of the Cochrane Methods community. This included statisticians, information specialists and other methodologists who work with Cochrane Review Groups (as editors, advisors and peer reviewers) and Convenors/staff of Cochrane Methods Groups.
Thursday 23 June - Scaling up the Central Editorial Service
Presentations about how we can scale up the Central Editorial Service.
Thursday 9 June - Focus on Geographic Groups
Presentations, feedback, and question period with members of Geographic Groups.
Thursday 26 May - Exploring Thematic Groups
Presentations from Cochrane community members about their ideas for how a Thematic Group could operate, plus feedback and ideas about Thematic Groups from the round table discussions at Cochrane: collaborating for the future (Download slide deck). There was also a brief update on the central management of author proposals.
21 April - Future of Evidence Synthesis
4 May 2022