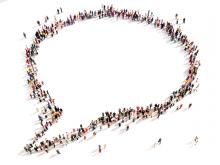 Are you interested in online discussions with your Cochrane Colleagues? If so, the Cochrane Forums are for you.

The Cochrane Forums provide a space for all Members and Supporters to have open and transparent online discussions about issues relevant to Cochrane. They are open to anyone with a Cochrane Account. You are welcome to post topics for discussion, or contribute to items already posted. It's up to you!

If you have any queries about Cochrane Forums or getting a Cochrane Account, please contact the Community Support Team: support@cochrane.org
Find out more, here.
 
March 1, 2019