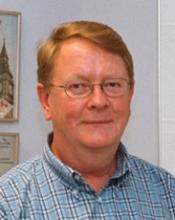 With great sadness, we share the news of Dr. Arne Ohlsson's passing last week. He was a colleague and friend to many at Cochrane Neonatal, and a kind and nurturing editor, author, physician, and teacher. Arne was the director of Cochrane Canada from 1998 to 2005, a Cochrane Neonatal senior editor, and an author on countless Cochrane reviews.
In a recent Interview with Cochrane Canada, Arne spoke about his involvement with Cochrane from the earliest days to the present.
In addition to his work with Cochrane, Arne was a neonatologist at Women's College Hospital, Mount Sinai Hospital, and The Hospital for Sick Children in Toronto. He was a professor at McMaster University and the University of Toronto. He was a recipient of the Distinguished Neonatologist Award and colleagues considered him "one of the most celebrated epidemiologists in Canada."
We add ourselves to the long list of those who will miss Arne, but we know the impact of his work will live on.
October 17, 2019