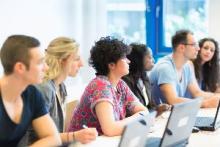 We are offering a four-hour training opportunity at Cochrane's Governance Meeting in Krakow designed to support people working within Cochrane who are, or who have plans to, work with government policy-makers (at a local, regional or national level). It aims to strengthen knowledge of policy-making processes and develop skills for working with policy-makers to meet their needs.

The programme is open to anyone working within Cochrane. However, as there are limited spaces available for the initial training, a selection process may be required. If you are interested in taking part, please complete the application form  by 16:00 GMT, 25th February 2019. 

Full news article can be viewed here.
February 4, 2019