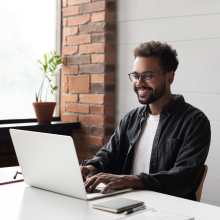 Cochrane is dedicated to improving the maintenance of our reviews and enhancing access to clear, useful health information.
As part of this, Cochrane will be changing the reporting guidance that our authors use. We will be using publishing standard guidelines, such as the Preferred Reporting Items for Systematic reviews and Meta-Analyses (PRISMA) for systematic reviews of interventions.
This is not a radical change, but it is part of a long-term solution to ensure Cochrane's reporting standards align with the ever-evolving evidence synthesis landscape. The goal is to produce our reviews more effectively, resulting in more consistent and user-friendly reviews which align with a focused, more standard journal article format. This change was endorsed by Cochrane's Editorial Board and our Methods Executive and has now been approved by the Editor in Chief.
Cochrane's methodological and editorial standards are high, and we are justifiably proud of that. This change does not affect our conduct standards; the Methodological Expectations for Cochrane Intervention Reviews (MECIR) Conduct standards remain unchanged.
This change to reporting guidelines is part of changes to focus Cochrane Review articles, which will become optional in September 2023. When the more focused review article becomes mandatory for all submissions (2024 date to be confirmed), the Protocol, Reporting and Update reporting subsections of MECIR will be retired. Other review types in Cochrane already recommend authors use publishing standard reporting guidelines, such a Cochrane Reviews of diagnostic test accuracy (see the Planning a Cochrane Review of diagnostic test accuracy chapter of the Cochrane Handbook for Systematic Reviews of Diagnostic Test Accuracy). The changes will be minimal for most review types, and the guidance should make things clearer, so we are working with Cochrane's Methods Groups to ensure that there is clear reporting guidance available for each review type.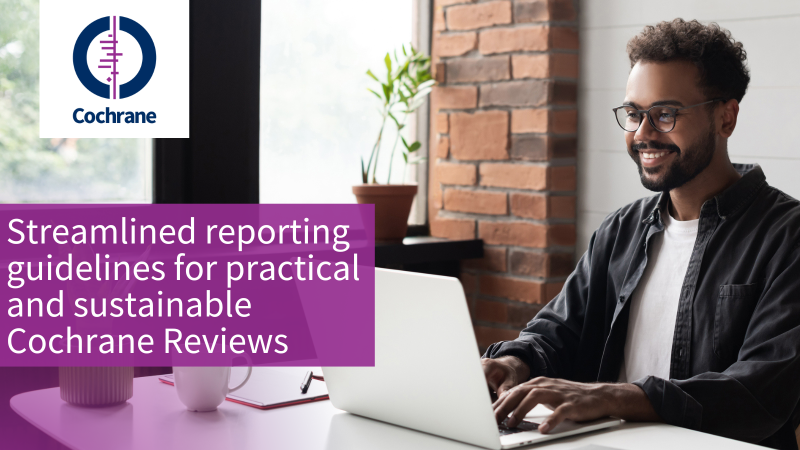 Take a look below to find out more about the reasons behind the decision.
It's simpler to use:
These reporting guidelines have simple checklist structures that are easier to adhere to and help streamline quality assurance checks.
Further guidance on how to implement these reporting guidelines in Cochrane Reviews will be available in the relevant Cochrane Handbooks (for example, the Reporting the review chapter of the Cochrane Handbook for Systematic Reviews of Interventions will be updated). Protocol and review templates will also detail what should be reported in which section (in development). Evidence suggests using templates is one of the best ways to improve reporting.
Using these reporting guidelines makes things simpler for authors as they do not need to adhere to different checklists for systematic reviews in different journals, and is potentially more appealing for new Cochrane authors.
It's more efficient:
These reporting standards are consensus-based and developed by researchers who are also authors of Cochrane's current reporting guidance, and most of which are involved in Cochrane's Methods Groups. Therefore, using just one set of standards reduces duplication of effort.
It will help reduce the amount of Cochrane resource that is currently required for the maintenance and preparation of MECIR, meaning our time and efforts can be better spent on preparing for the future.
It's better for our users and will make your research more accessible:
Cochrane will be in line with other research publishers, producing a focused, more standard journal article format that users are increasingly demanding.
The recently updated PRISMA 2020 reflects up-to-date terminology and standards and is informed by our own Methodological Expectations of Cochrane Intervention Reviews (MECIR).
What's next?
The use of publishing standard reporting guidelines, such as PRISMA, is one part of the changes happening in 2023 related to Cochrane review and data formats. Other recent developments include improvements to how data are managed in RevMan and improving the way we manage and share the data associated with our reviews, with more to be announced soon. These changes will create a strong foundation for Cochrane Reviews so we can innovate in how we share and use Cochrane evidence. Overall, they will make Cochrane Reviews more focused and make systematic reviewing more efficient, enabling us to better meet our stakeholders' needs. We're going to be agile and developments will be iterative so we can ensure they support the best possible experience for those involved in systematic reviewing. We look forward to sharing more news about other changes in the coming months.
Join us for the Cochrane Learning Live webinar 'Changes to the review format with study centric data and a focused review article: What does it mean for authors?' on 3 and 4 October 2023.
Find out more
26 June 2023