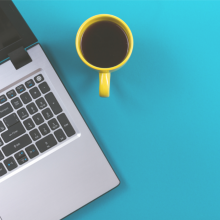 We are excited to launch the 2019 Cochrane Author Experience Survey! If you are an author of a published Cochrane Review then please complete this important survey.
Cochrane aspires to have an excellent author experience made up of efficient editorial processes, high quality learning and leading technology. We have invested significantly in all of these areas in recent years, but we know there is still more work to be done, so we want to know what our authors think of the author experience we are creating and where the priorities should be for further development.
The results of this survey will help us to prioritise our future work and they will also influence Cochrane's organisational strategy beyond 2020.
We believe that honest feedback is important to help improve the experience for all Cochrane authors, so your name will not be collected.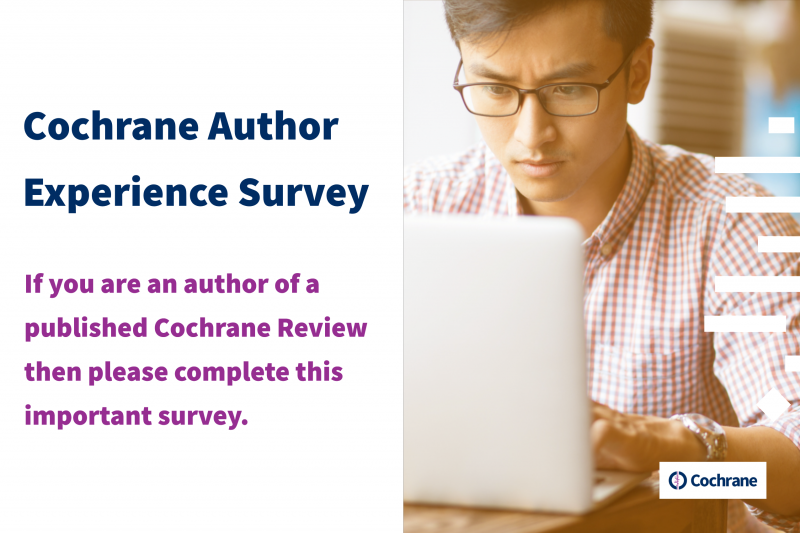 If you are a published Cochrane Author, please take 15 minutes to complete the survey by Friday 12 July.
https://www.surveymonkey.com/r/3DQMXFP
We will review the answers and report back at the upcoming 2019 Cochrane Colloquium and through our other author communication channels.
Thank you for your time!
Karla Soares-Weiser
Editor in Chief, Cochrane Library
Chris Champion
Head of Membership, Learning and Support Services
3 June 2019