RevMan Web is Cochrane's online review-writing platform. It is available for use by all authors and editors of Cochrane Reviews of interventions. 
Getting started in RevMan Web is easy. Take 2 minutes out of your day to view the Quickstart guides for authors and editorial teams. Also, find all resources on RevMan Web on the RevMan training hub.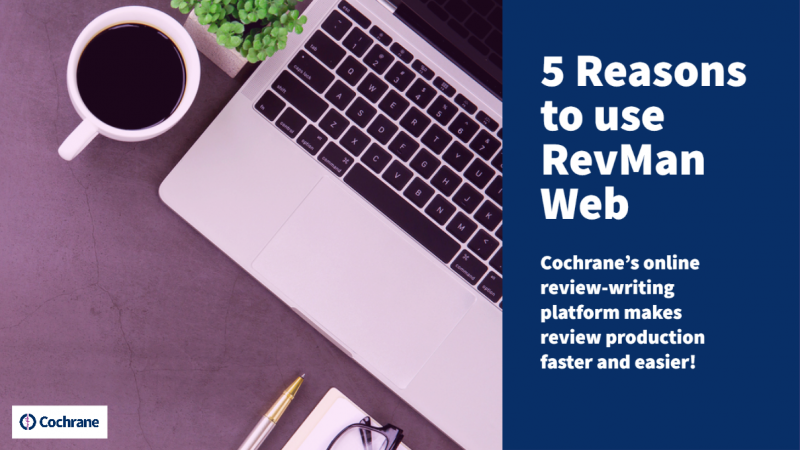 Here's why you should try it:
1. It's quick. 
No installation required. You can open RevMan Web for the first time with one click.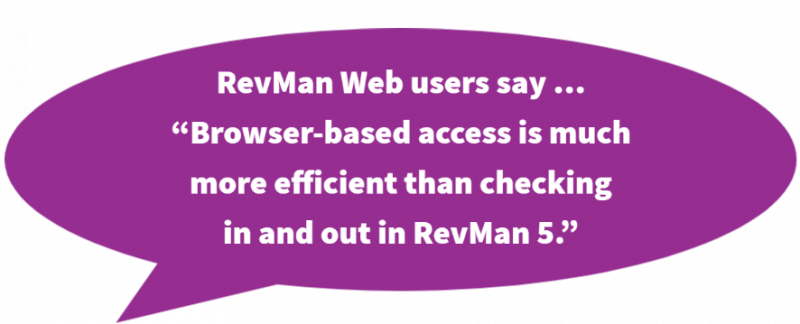 2. It's easy
If you already use the desktop version of RevMan (RevMan 5), you will find RevMan Web has a familiar layout. The good news for newcomers is that RevMan Web is far more intuitive.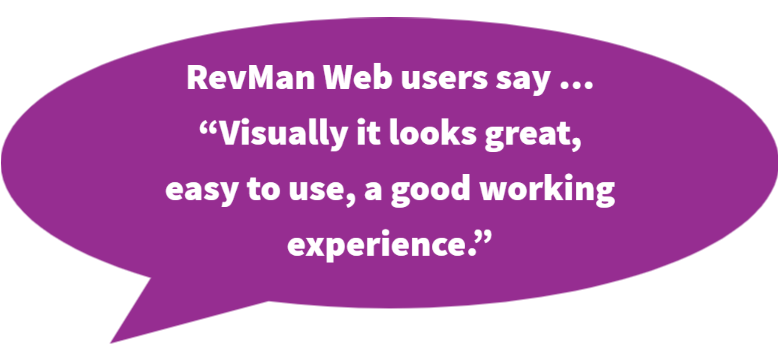 3. It's collaborative
You can work together on a review in RevMan Web. The RevMan Web Knowledge Base has more information on how to do this.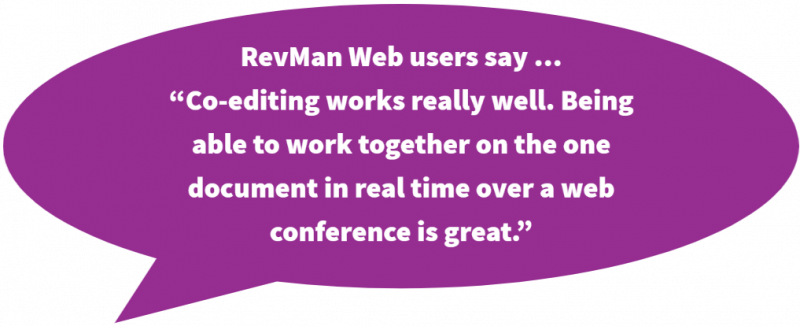 4.    It's stable
RevMan Web can help users who are experiencing problems with RevMan 5 freezing, lagging or crashing.
Cases in the Cochrane Community Support Helpdesk show that there are few reported issues with RevMan Web.
5.    It's up to date
RevMan Web is continuously updated, with new features added every 2 weeks.
It is on track with new developments in Cochrane. The Help menu in RevMan Web includes an online link to the newest edition of the Handbook. The new required Methods section heading 'Summary of Findings and assessment of the certainty of the evidence' is added by default in RevMan Web.
Authors – log in to RevMan Web to access your review or sign up now.
Editors – you can make your own reviews available in RevMan Web.
Questions? Contact support@cochrane.org 
 
March 9, 2020