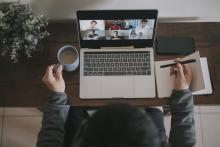 Following a call for agenda items three weeks prior to the meeting, the agenda and papers for the Cochrane Council meeting to be held by videoconference on October 6 are now available to view online.
The Council aims to ensure that Cochrane Groups retain an effective voice in Cochrane's leadership and strategic decision-making. The purpose of the Council is to provide:
A forum for Cochrane Groups to consider high-level matters affecting Cochrane as a whole;
A mechanism to raise matters and provide input to the Governing Board on behalf of Cochrane's communities Groups; and
A forum to consider matters at the request of the Board and inform Board deliberations.
October 5, 2021