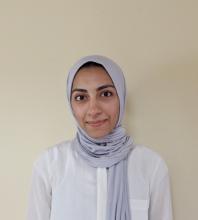 The Annual Anne Anderson Walk is a cherished annual social event in Cochrane, where attendees explore the Colloquium host-city by foot with a guide. Donations by participants are made to next year's Anne Anderson Award. Given current COVID-19 circumstances, the Cochrane community will be not be gathering for the Colloquium in 2021. However, we are holding a Virtual Anne Anderson Walk this year...join us as we share our walks from all over the world!
To accompany this Virtual Anne Anderson Walk, each week we will share blogs from women across Cochrane. Over the coming weeks, we will highlight Cochrane womens' accomplishments, honor their experience, and learn from them, while celebrating the breadth and depth of experience they bring to our global community.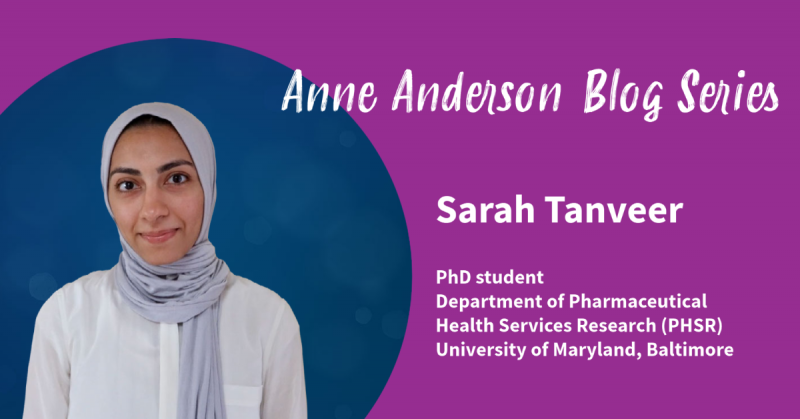 My name is Sarah Tanveer and I am a PhD student at University of Maryland, Baltimore in the Department of Pharmaceutical Health Services Research (PHSR). I have a strong interest in clinical trial methodology, pharmacoepidemiology, causal inference, and evidence synthesis with a specific aim of improving evidence-based policy and decision making. Prior to starting my doctoral degree, I worked in the field of clinical trials data management and interned at PCORI on projects related to evidence synthesis. Through these experiences, I found that I really enjoyed learning about the role of evidence in decision making and guidelines for clinical care. 
What impact has Cochrane had on your career thus far?
Attending Cochrane Colloquiums has allowed me to learn more about evidence synthesis methods, network with peers and mentors in the field, and learn more about evaluating harms and benefits from health interventions.  I also have participated in student and trainee focused workshops, served as a member of Students for Best Evidence, and also served a peer-reviewer for Cochrane systematic reviews. Lastly, my involvement with Cochrane has allowed me to meet and connect with phenomenal researchers in the field! For example, working with Dr. Tina Poklepović Peričić and the Cochrane Croatia team has also been an invaluable experience for me as a student and researcher. I also have been able to collaborate with international researchers on research publications as a result of my involvement in Cochrane.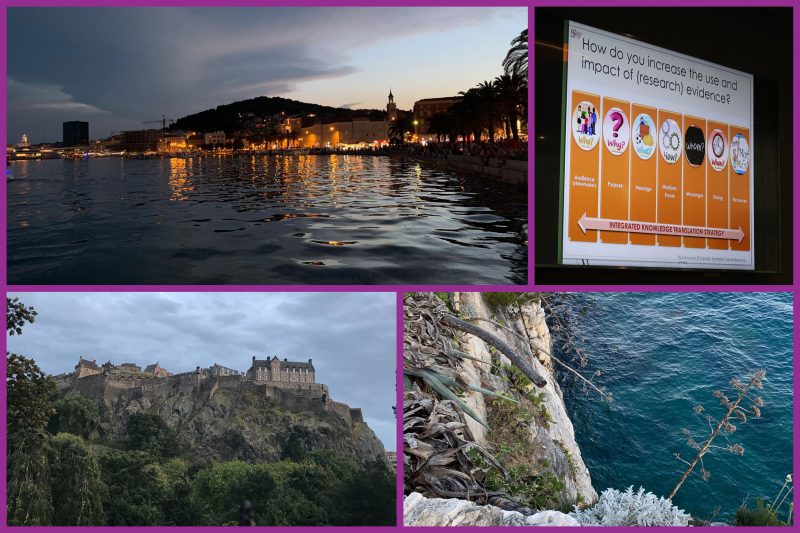 Who are some of your role models and/or mentors as you navigate a career in evidence-based health? What have you learned from them?
My role models and mentors have played a tremendous role in my growth and success thus far. My first clinical research mentor, Dr. Temitayo Oyegbile, provided me with encouragement and support that pushed me to apply to doctoral programs. Her genuine desire to see her mentees succeed and progress in their careers inspires me. I have also been fortunate to work mentors such as Dr. Tariq Nauman, who helped me understand the complexities of clinical care and treatment in migraine and headache disorders. 
I also admire professors and faculty in my department for their dedication to teaching and developing students into health services researchers with a strong skills set in quantitive and qualitative analysis. Working with my current PhD advisor, Dr. Doshi, has also challenged me to deepen my understanding of how risks and benefits of health interventions are communicated. I have learned to more critically evaluate research studies and identify potential areas in which results may be biased. 
Mentors in the field of neurology that I have met through organizations such as at the American Academy of Neurology and the International Headache Society, have also played a role in my understanding of the clinical aspects of conditions that I conduct research in.  Lastly, I am continually inspired by young emerging academics that are pushing innovation in science communication using social media. 
What current challenges and opportunities do you see for women in science?
I think ongoing challenges for women in science is receiving adequate representation on regulatory agencies, decision making panels, advisory committees, and visibility as speakers at conferences. Lastly, pay gaps and promotion of tenure track positions in academia is something I would like to see improve for women in STEM. I am excited to see the field increase diversity and representation of women in leadership positions as well. 
6 April 2021