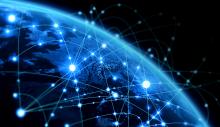 Many thanks to those who attended Cochrane's first Annual General Meeting online. Over 200 participants joined from Cochrane's head office in London, individually online, and in groups from Germany, Russia, Spain, Switzerland, and the UK.
All Resolutions proposed at the meeting were passed by the members. The record of votes is available here.
The meeting was also recorded and is available to view below.
The Governing Board can be contacted at governingboardsecretary@cochrane.org. For questions or comments related to the AGM, please contact Lucie Binder, Head of Governance & Strategy, at admin@cochrane.org.
December 9, 2019