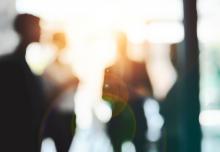 Dear Cochrane Authors,
We regret to inform you that the recent election for an author representative on the Council in September 2022 was invalid.
When we undertake elections for author representatives for the Cochrane Council, we contact all Cochrane Members who are review authors to ask who would like to stand for election. Once we have a list of individuals who wish to stand for election, we contact our author members again to ask them to vote.
Unfortunately, for the September 2022 elections, we have identified an error in our process which means that a large number of authors were not informed of the opportunity to vote. As a result, we have to consider the outcome of this author election invalid. We are very sorry that this error has occurred, and we have investigated what happened to ensure this won't happen again. We can confirm that the error only happened when notifying author members of their opportunity to vote, and so the call for people to stand remains valid. As a result of this, we will run the election again and author members will have three weeks to vote on the candidates following the notification to all author members.
If you have any queries, please email support@cochrane.org
Please visit elections.cochrane.org to vote.
5 October 2022