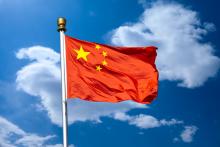 The call for 'Expressions of Interest' to join the Cochrane China Network is now open.
The Cochrane China Network has evolved informally and very successfully over the last year, and Cochrane now intends to formalize the Network's structure and launch it in February 2020. In preparation for this, it is inviting institutions that are presently involved in the Network to express their interest to join and support the Network as a recognized Cochrane Affiliate.
Although Cochrane is limiting this invitation to institutions already involved in the Cochrane China Network, the Network structure will be an open one, encouraging and welcoming other institutions to join in future.
For more information, please consult the Call for Expressions of Interest.
To express your 'Expression of Interest', please complete an:
Please send the complete documentation to Sylvia de Haan by 31 October 2019. Applications will be reviewed by 30 November 2019. All institutions will be contacted in December 2019 regarding the outcome of the review process and information regarding next steps.
September 9, 2019