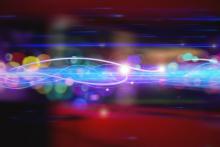 Targeted Updates aim to provide policy-makers, in particular guideline developers, with up-to-date information from Cochrane Reviews, tailored to their needs and working to a fast timeline.  Targeted Updates use Cochrane Reviews as their foundation, but focus on updating selected comparisons and outcomes, working in close consultation with the Cochrane Review Group. In this post, the Cochrane Response team describes a recent case study.  For more information, please see Targeted Updates.
Case Study E: A Targeted Update commissioned by an HTA agency produced within 9 weeks with support from a CRG
What is a Targeted Update?
Targeted Updates (TU) are focussed documents that use the Cochrane Review as their foundation, but focus on updating only one or two important comparisons, and the most relevant outcomes. They include an updated Summary of Findings (SoF) table, analyses, and abstract, and use Cochrane methodology. The full search results, risk of bias assessments, and references do not form part of the Targeted Update, but are available as supplementary information. Targeted Updates are intended for use by policy makers. Please see the Cochrane Community blog for information and case studies from the Targeted Updates 2015-16 project.
What was the process of the project?
In October 2017 the Swiss Medical Board (SMB) contacted Cochrane Response about commissioning a TU on robot-assisted surgery in gynaecology for their health technology assessment (HTA) report development work. Cochrane Response contacted the Cochrane Gynaecological, Neuro-Oncology and Orphan Cancer (GNOC) Review Group, which oversees production of the Cochrane review Robot-assisted surgery in gynaecology. They informed us they were willing to support us with the update search, content expertise, and peer review process. The commissioner requested a PICO that was narrower in scope in terms of both population and intervention than the Cochrane review. We subsequently developed a protocol and a project plan to carry out the work within 9 weeks (from January to March 2018). The Cochrane GNOC group information specialist carried out the update search and we also searched an online clinical trial registry. Two of our systematic reviewers screened the records and extracted data from new included studies. We added references and data to a copy of the review RevMan file, carried out GRADE assessments, and wrote the Targeted Update. Throughout the process we followed Cochrane methodology. We also contacted authors of ongoing trials and authors of articles where we needed more information to determine study inclusion or to clarify which data to extract. An interim TU was delivered to the SMB after 6 weeks where it was reviewed by their Scientific Secretariat. The interim report was also peer reviewed by experts coordinated by the Cochrane GNOC group. Review comments came back after 1.5 weeks and the final TU was delivered after another 1.5 weeks.
Involvement and feedback from the Cochrane review group
The Cochrane GNOC group reviewed and approved the protocol and project plan, and their information specialist carried out the update search. They also provided content expertise along the way, especially on queries about inclusion during the screening process and on comments from peer reviewers. The group had prepared peer reviewers in advance, so their comments could be forwarded within 2 weeks. Cochrane Response delivered to the CRG an updated RevMan file, PRISMA flowchart, and data extraction files. Although the TU PICO was narrower than the Cochrane review PICO, we searched and screened as per a full Cochrane review update, as well as for the TU. Consequently, the search, screening and data extraction carried out for the TU can now be used for the full Cochrane review update.
"We have a great starting point with the data which has been added to the RevMan file"
"It was an excellent collaboration as far as we are concerned and a great learning opportunity. The TU is clear and concise. We'd be happy to do more."
Gail Quinn and Clare Jess, Managing Editors, Cochrane Gynaecology, Neuro-oncology and Orphan Cancers Group
Involvement and feedback from the commissioner
The commissioner helped develop and approved the protocol and project plan. After screening and before data extraction Cochrane Response provided a list of included and excluded studies and discussed some queries on study inclusion and outcome measures with the commissioner. The final list of included studies and type of outcome data to include were decided together with the commissioner. The commissioner provided feedback comments on the interim TU, and finally also on the final TU.  
"Within the context of assessment of evidence for one of our HTA reports, we identified a Cochrane review published in 2014 as highly relevant. The team of Cochrane Switzerland, with whom we are collaborating, pointed us to Cochrane Response and their service of Targeted Updates. Our experience with them has been very positive. All the timelines were met and the communication with the Cochrane Response team has been effective. We would highly recommend this service, in particular if timelines are tight."
Prof. Dr. med. Peter Suter, President Swiss Medical Board
August 1, 2018