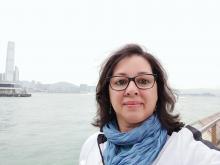 "It is a great privilege and honour to be awarded the Chris Silagy prize. For me, there is no greater acknowledgement for the work we do than this incredible award, which I will forever treasure. I would like to thank those who nominated me.
I did not get the opportunity to meet Chris but the Chris Silagy prize speaks to who he was. Only a great leader knows the importance of appreciating and acknowledging all its people to ensure the success of an organization.
Thank you Jimmy Volmink for giving me the opportunity to work for such an incredible organization and for all your support. To Tamara Kredo and Nandi Siegfried a special thank you for your constant support and believing in me even when I doubted myself. I feel privileged to be able to work with so many dedicated and wonderful colleagues who are always striving to improve the lives of its people in Africa. I have learnt so much from you all and I thank you!
Finally, I would like to thank Chris' family and all those who make this award possible and continue his legacy."
Joy Oliver, 2020 Chris Silagy Prize winner
The 2020 Chris Silagy Prize recipient is Joy Oliver. Joy is the senior administrator Cochrane South Africa and, in this role, has contributed 20 years of dedicated service to Cochrane.
We asked Sally Green, Chris Silagy Prize Committee Chair what made Joy such a worthy winner this year
"Joy's colleagues describe her as committed, capable, passionate, and always working to ensure that Cochrane South Africa, Cochrane Africa and Cochrane succeed in all they do. Joy began her employment with Cochrane South Africa in 2000 and was instrumental in ensuring that the Cape Town Cochrane Colloquium held in October of that year was an enormous success. Almost two decades later, she played an active management role in hosting over 1500 delegates at the Global Evidence Summit in Cape Town in 2017.
Joy is a past Chair of the Cochrane Consumer Executive, and between 2003 and 2015 was the HIV Clinical Trials Search Coordinator. She is a generous organiser of the HIV Mentoring Programme and there would be few, if any, Cochrane review authors in the African region who do not know her. Joy personifies the spirit of collaboration that underpins Cochrane, and it is a pleasure to award her the 2020 Chris Silagy Prize for her extra-ordinary contribution to Cochrane."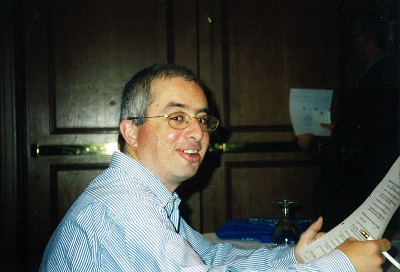 We also asked Sally some questions about the Chris Silagy Prize, which is awarded to an individual who has made an "extraordinary" contribution to the work of Cochrane which would not be recognized outside the scope of this prize. The Chis Silagy Prize is one of several prizes awarded annually at the colloquium.
Can you talk about your relationship with Chris Silagy? In your view, what impact did he have on Cochrane?
Chris was the foundation Director of the (then) Australasian Cochrane Centre. While Chris was on Fellowship in Oxford, Iain Chalmers recognized his potential to lead Cochrane in Australia on his return home, and together they helped to establish the Cochrane Australia in 1994. At this time it was based in Adelaide, with Philippa as Assistant Director. When the Centre moved to Melbourne, Chris recruited Sally and Steve McDonald to help build the presence at Monash. Sally had met Philippa and Chris as the first Australian Cochrane Fellow during a blistering 40-degree week in Adelaide in 1999.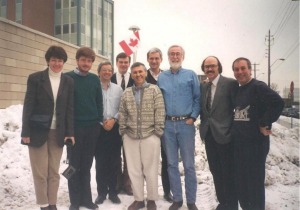 Chris had an enormous and positive impact on the Cochrane Collaboration. He was Chair of the Steering Group from 1996 to 1998, and put together Cochrane's first strategic plan. He had immeasurable energy (we used to call him the tornado) and a talent for fostering success in others.
Why did Chris feel it was important for this fund to be set up?
Chris had long advocated that Cochrane's success was due largely to the efforts, altruism and collaborative outlook of many people, often working in under-recognized roles. When he died of lymphoma in 2001, aged 41, Chris requested a fund be established to recognize and reward these individuals, and so the Chris Silagy Prize was established.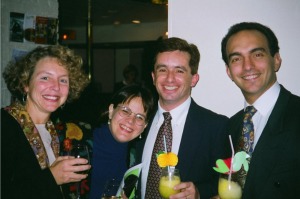 Why is this Prize so important to the work of Cochrane?
The inaugural Prize, awarded in Stavanger in 2002, exemplified Chris's intentions when Jini Hetherington became the first recipient of the Chris Silagy Prize. There wasn't a dry eye in the house. We love the Chris Silagy Prize not only as it remembers our friend Chris, but because it also provides a way of celebrating the special characteristics of the people who have been recipients. There is nothing else like it.
We believe Chris would have been absolutely delighted to see the way Cochrane has developed and grown, and would have joined us in celebrating all of the individuals who have been awarded the Prize over the past 14 years (see here for list).
Even if you didn't know Chris Silagy, we are sure all would agree that it remains important to celebrate the attributes and efforts of those who contribute to Cochrane in these special ways.
What were the judges looking for?
The selection panel is made up of Prize recipients. The criteria against which nominees are scored are:
making an extraordinary contribution to Cochrane;
making a contribution that exceeds the expectations of their employment;
making a contribution to Cochrane that would not be recognised outside the scope of this Prize;
identified by their peers as consistently contributing to a spirit of collaboration.
What are prize recipients awarded?
Chris Silagy Prize recipients are awarded $AUD 1000 from a memorial fund held by Monash University. In addition, they receive a certificate, and Cochrane meets expenses associated with them attending the next Colloquium. The Prize is awarded at the Colloquium each year.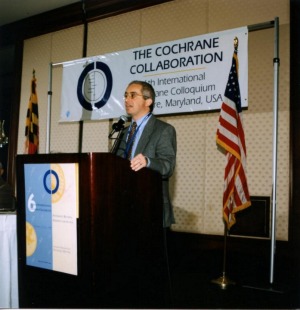 For more information on The Chris Silagy Prize see here.
16 December 2020