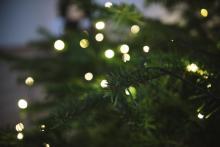 Dear Colleagues,
Cochrane's Central Executive Team offices will be closed from Friday 24th December 2021 and will reopen on Tuesday 4th January 2022.
During this period, out-of-office alerts will be activated – this includes for all IT support issues. We will be monitoring Cochrane platforms to reduce the chances of any unplanned or emergency downtime, but will not be responding to general queries. The technical support inbox will not be monitored.
If you note any issues with the Cochrane Library during this time, please contact Wiley directly by email: servicenow@wiley.com. Please ensure the subject line of your message includes the words 'Cochrane Library'.
Although it will be possible to mark reviews and translations for publication during this time, please be advised that we will not be in a position to address problems with publication. Any high priority reviews that you intend to publish over this period should now wait until our offices reopen in January.  
For all external enquiries, please direct requests to pressoffice@cochrane.org
Please feel free to contact Cochrane Support at support@cochrane.org and one of the team will be in contact on their return from 4th January.
Our best wishes for a safe and happy holidays.
Cochrane Central Executive Team
December 7, 2021