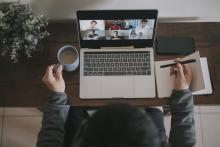 On 6th October the Cochrane Council will meet by teleconference. 
We would like to invite you to provide input to the agenda by raising any topics you'd like your representatives within the Council to raise for discussion at the meeting. The deadline for submission is 15th September. 
The Council is your forum to bring these issues to the table.
A full list and contact details for representatives are available here or you can email councilsecretary@cochrane.org directly. The full agenda will be published here one week prior to the meeting.
With many thanks and best wishes,
Robert Dellavalle and Stefano Negrini
Council Co-Chairs
September 8, 2021