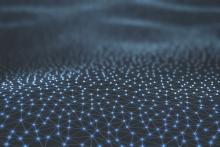 It's now two months since we launched Cochrane's new citizen science platform, Cochrane Crowd, so it's time celebrate our achievements and share the exciting plans for the months ahead.

Firstly a big thank you to our existing Embase screening project crowd for coming along on this transition with us and giving such helpful feedback on the early release of Cochrane Crowd – we've used your suggestions to tweak the platform and make it even easier to navigate for our new users.

Since launching Cochrane Crowd in March, almost 1000 new people have joined our crowd, over 250,000 classifications have been made and 6,000 RCTs identified for inclusion in CENTRAL – what inspiring numbers!

And not only that, we are rapidly approaching the incredible milestone of 1 million individual assessments made and over 26,000 RCTs identified since the start of the Embase project in 2014. Now that is something to celebrate.

Even more exciting are the plans for new Cochrane Crowd features and developments. Here's a sneak peek of what still lies ahead.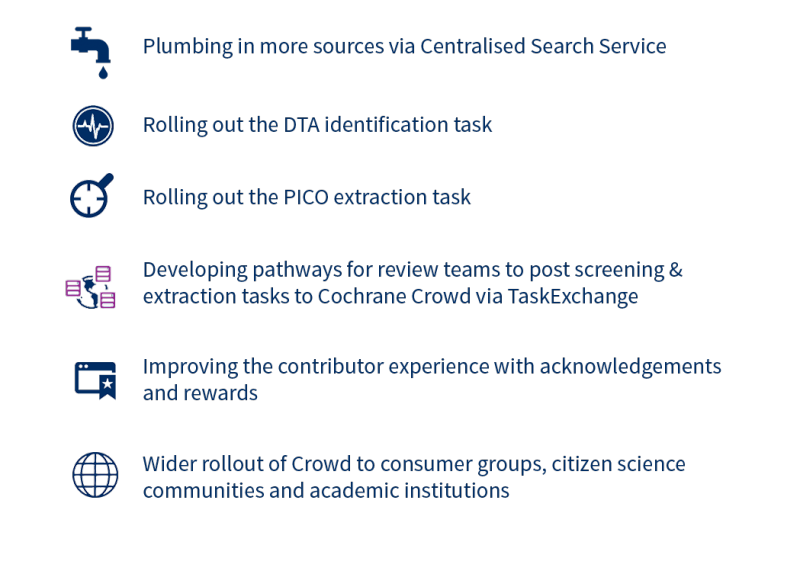 Find out more:
Head to cochrane.crowd.org and start screening today, or read more about us on our website. And please keep sending us your suggestions about how we can make Cochrane Crowd better meet your needs.
Anna Noel-Storr
on behalf of the Cochrane Crowd team

Support for Project Transform was provided by Cochrane and the National Health and Medical Research Council of Australia (APP1114605). The contents of the published material are solely the responsibility of the Administering Institution, a Participating Institution or individual authors and do not reflect the views of the NHMRC.
July 25, 2016