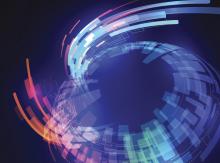 Emma Thomas, Fast-Track Administration Assistant and Helen Wakeford, Fast-Track Managing Editor, share some recent Fast-Track Service successes.
We are delighted to announce some recent successes of The Cochrane Fast-Track Service, which provides a rapid 'journal-like' editorial process for some of Cochrane's highest priority reviews.
Since the Fast-Track Service launched in September 2018, we have received 30 enquiries, published 3 reviews, rejected 4 applications, and have 7 applications currently in the editorial process or pending submission. All reviews published thus far have had an editorial process of between 11 and 17 weeks from acceptance to publication.
The impact of Fast-Track Service reviews (both published or in progress) include: informing WHO and NICE guidelines, supporting applications to the WHO Essential Medicines List or meeting deadlines for NIHR Incentive Awards.
Fast-Track Service Reviews include prognosis reviews, network meta-analyses, reviews of complex interventions and a qualitative evidence synthesis.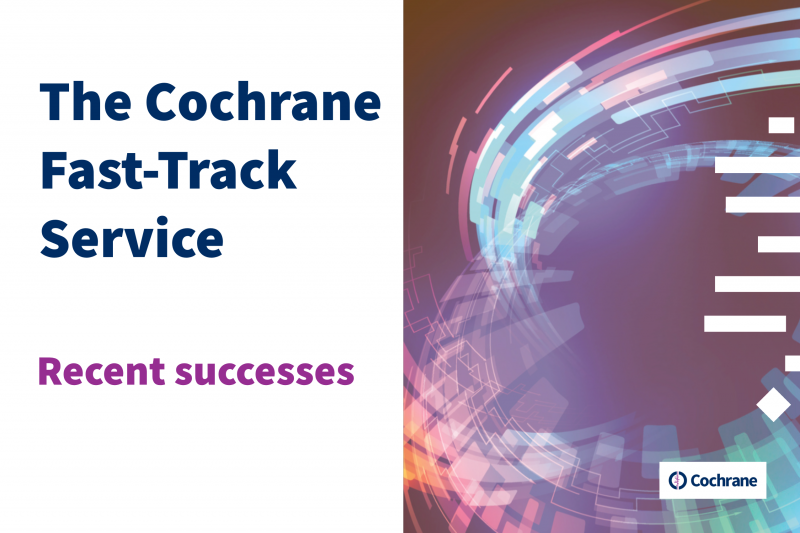 The Cochrane Fast-Track Service, Cochrane Bone, Joint and Muscle Trauma, and Cochrane Urology would like to share the results of their work together:
 
Exercise for preventing falls in older people living in the community
This review had been allocated funding from a new NIHR Cochrane Reviews of NICE Priority scheme and so the authors were working to a tight deadline to incorporate the additional data requested by NICE, and the publication deadline was met within 17 weeks. The review included 108 RCTs with 23,407 participants in 25 countries. Amongst other findings the authors concluded that exercise reduces the number of falls over time by around a quarter (23% reduction) and the number of people experiencing one or more falls by around a sixth (15%) compared with control.
Interventions for treating wrist fractures in children
This review was published within 12 weeks in order to meet the deadline for an NIHR Incentive Award. As this review was produced by members of the editorial base of the CRG, independent editorial overview and approval was organised at the Network (Acute and Emergency Care) level. The review included 30 studies with 2930 children. Although there was not enough evidence to inform on the best way of treating wrist fractures in children, the review did provide support for the current use of removable splintage for buckle fractures.
Extended versus standard lymph node dissection for urothelial carcinoma of the bladder in patients undergoing radical cystectomy
This review, assessing the first RCT comparing extended to standard resection for bladder cancer, was published within 11 weeks. The study included 401 participants with bladder cancer and the review authors found that having an extended node dissection may make people less likely to die for any reason or to die from bladder cancer over time. However, both results included the possibility of no effect. More studies are required to determine the effect of extended resection on adverse effects, and cancer progression and recurrence.
For any further information or to enquire about submitting a review, please see Fast-Track Service webpage or contact the team at fast-track@cochrane.org
July 15, 2019