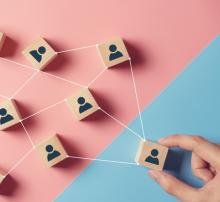 Cochrane has introduced a new Research Integrity team in the Editorial & Methods Department. The team comprises four members and represents a significantly increased investment in promoting Research Integrity in Cochrane.
The Research Integrity Editor, Stephanie Boughton
The Senior Research Integrity Editor, Lisa Bero
The EMD Senior Programme Manager, Ruth Foxlee 
The EMD Project Officer, Maria Gerardi
While most of the new Research Integrity team members have been with Cochrane for some time in various roles, one team member is a new face to Cochrane. Stephanie Boughton, who joins us as the Research Integrity Editor, brings a wealth of experience in related topics to the role. She previously worked as Research Integrity Manager at Springer Nature, providing support and advice to editors in managing complex research integrity cases. In her role, Stephanie will work to support and strengthen Cochrane's commitment to independence, transparency and integrity in healthcare research through advocacy, policy development and implementation, and community outreach.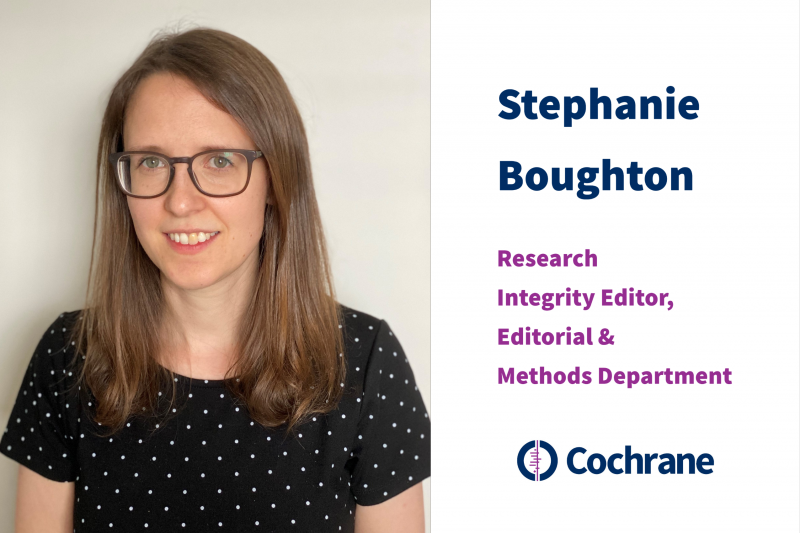 The creation of this team is a key element in implementing Cochrane's revised Conflict of Interest Policy for Cochrane Library Content, due to be launched in October 2020. In addition, the Research Integrity team is also developing a Research Integrity research agenda. Working with interested researchers from across Cochrane's global community, the team has identified priority research projects with relevance for Cochrane and is currently seeking funding for them. These projects focus on ways of improving the integrity of systematic reviews, such as detecting research integrity issues in efficacy trials, and improving research integrity behaviours, such as developing a tool for managing non-financial interests. 
Lisa Bero, Senior Research Integrity Editor, says, "For decades, Cochrane has been a leader in conducting meta-research to detect research integrity problems. We are now expanding our emphasis to develop and test empirically based solutions and conduct advocacy to improve the integrity of the research record and research behaviours. I look forward to collaborating widely to advance this agenda."
Karla Soares-Weiser, Editor in Chief of the Cochrane Library, says of the new team, "We are so pleased to implement this important group in Cochrane's Editorial & Methods Department. With this excellent team, Cochrane is showing its continued commitment to independence, transparency, and integrity in all our work."
Read Cochrane's revised Conflict of Interest Policy for Cochrane Library Content.
View the Conflict of Interest Portal.
15 June 2020