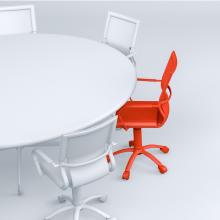 Are you interested in joining the Governing Board?

Two elected members of the Governing Board (Juan Franco and Tamara Kredo) come to the end of their first term of appointment this year and so elections will be held. Candidates must be a Cochrane Member as of 15 November 2023 to be eligible to stand in this election, membership is defined as having accepted the Terms & Conditions of Cochrane Membership. You can check your membership status here.    
The Cochrane Collaboration is a charity, registered with the Charity Commission (which regulates charities in England and Wales). Members of the Governing Board are the charity's Trustees and Directors of the charitable company. Trustees are legally responsibility for the organization's management and administration.  
This year the Board is looking for candidates who can demonstrate skills and experience in one or more of the following areas:  
Leadership of global and/or complex organizations  

Making organizations more diverse and equitable  

Organizational change management  

Fundraising and business development  
Advocacy  

Public relations and communications  

Financial management and accounting  

Digital product development  

Publishing and Open Access  
  
The Board is committed to improving the organizations' approach to equity, diversity and inclusion. It recognises that having members with a broad mix of skills and knowledge as well as a range of perspectives and lived experiences will help the Board to be innovative, flexible, better able to adapt to a changing environment and address future challenges.  
6 November 2023