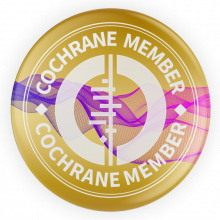 Cochrane is proud to recognize the extraordinary contributions of individuals who make an exceptional, long-standing contribution to Cochrane's work and leadership with lifetime and emeritus membership. 

Cochrane's strength is in its collaborative, global community. Our 100,000+ members and supporters from more than 130 countries work together to produce credible, accessible health information and help inform health decision making. Though we are spread out across the globe, our shared passion for health evidence unites us. 

Cochrane's Membership scheme helps reward everyone who helps provide produce and disseminate Cochrane evidence, as well as provide leadership for our strategic goals. Membership is a valuable addition to résumés, gives you voting rights, and opens opportunities for getting involved in governance and learning opportunities. 

We are proud to recognise extraordinary contributions to Cochrane with Lifetime and Emeritus Memberships. These will be awarded to those who have contributed to Cochrane's success over many years and are now reducing or ending their active time with Cochrane.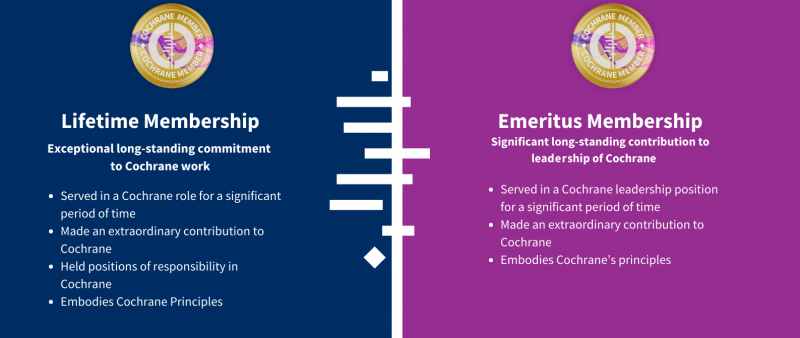 Nominate a Cochrane Colleague

If you know a Cochrane Colleague who has made an exceptional long-standing commitment to Cochrane's work but is now reducing or ending their active time with Cochrane, we invite you to make a nomination. 

Nominations will be collated and then put forward for consideration to the Membership and Awards Committee of the Governing Board. 
23 June 2023