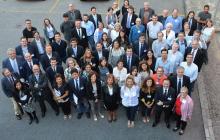 Cochrane Rehabilitation, one of 13 Cochrane Fields, has recently published details of its communication strategy in an article in the European Journal of Physical and Rehabilitation Medicine. Dedicated to knowledge translation related to rehabilitation evidence and evidence-based rehabilitation practice, Cochrane Rehabilitation has organized five main working areas, one of which is dedicated to communications. Francesca Gimigliano, chair of the Communications Working Area for Cochrane Rehabilitation and first author of the recent paper, discusses the inspiration for this article, and how it could be useful for other Cochrane Fields and Groups. 
Tell us a little about the project – why did you want to produce this article?
We feel the need to inform the scientific community interested in Rehabilitation about all the activities of Cochrane Rehabilitation. Apart from publishing our annual report, we have decided to periodically publish the activities of the five working areas, of which Communications is one. Our Communciations Strategy comprises four main areas: website, social media, blogshots, and newsletter.
Why was it important to develop a Communications Strategy for the Rehabilitation Field?
The main role of a Cochrane Field is knowledge translation strategy and to collaborate with Cochrane's Review Groups and Review Group Networks, promoting the awareness and use of evidence-based practices in that area. Cochrane Rehabilitation, since its founding, has counted communication as an essential activity. We want to share all Cochrane evidence relevant to rehabilitation and also share information about our own activities with the rehabilitation community, to inform and involve as many people as possible. One of the strengths of Cochrane Rehabilitation is the strong network of rehabilitation stakeholders with whom we work. So far, we have signed memoranda of understanding with about 50 entities including scientific societies, universities, hospitals, journals and other rehabilitation stakeholders. Our Advisory Board includes widely recognized opinion leaders in rehabilitation, as well as representatives from low- and middle-income countries and consumers.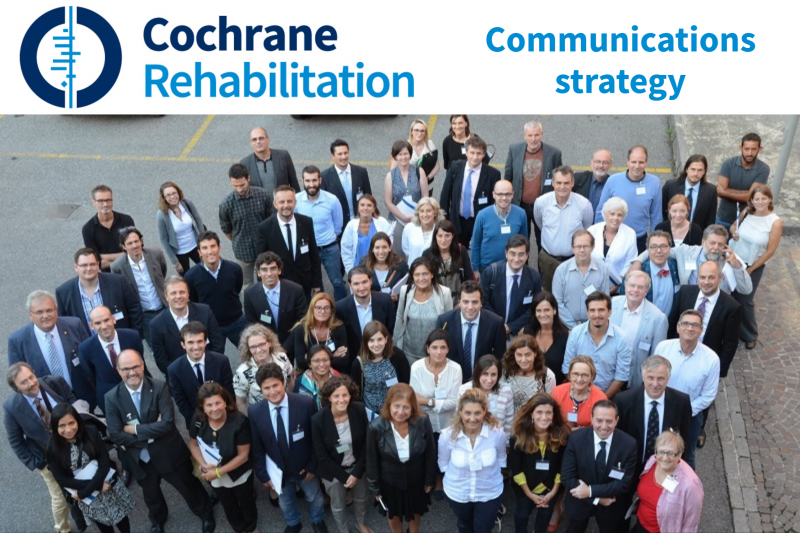 How has this communications strategy helped your Cochrane work?
We are not communication professionals, I'm a rehab physician working at a university with many other duties, so setting up an explicit communication strategy from the very beginning helps us to do our job. We have been learning a lot over the past three years [since Cochrane Rehabilitation was founded], and this is also thanks to the assistance we have received from the Cochrane Knowledge Translation Department and Cochrane UK.
What was the biggest challenge in putting together a communications strategy, and how did you overcome it?
Our biggest challenge is probably the fact that most of us are not communication experts! However, we try to overcome this initial lack of experience by thinking about how we wish to receive scientific information that can help our clinical decision making. Then, we create these resources to share with our community. 
What reaction have you received to your communication strategy? How do you know it's making a difference?
We have a constantly increasing number of followers, which has been rewarding to see. You can read more details in the published paper, however we had 1,110 subscribers to our Newsletter and our Facebook page was followed by 2,680 people as of September 11, 2020. Our other social media channels are also growing in followers, and we see increasing usage of the information and resources on our website.
We have also seen increased engagement with volunteers; a larger number of people have come forward to collaborate with Cochrane Rehabilitation over time. Finally, we have been invited to give lectures and organize sessions for National and International Congresses related to rehabilitation.
What advice would you give to other Cochrane Groups wanting to develop their own communications strategies?
My advice would be to create a network of people who are interested in their activities, and work constantly with them! Another piece of advice would be to make an effort to translate your resources into different languages. We are translating some of our KT products into six different languages, and we have now nominated a translation manager to expand this activity. Translations are important to reach more professionals, in particular in lower-resource countries.
13 October 2020