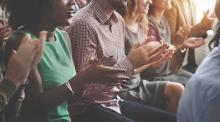 This year's winners of Cochrane-REWARD prizes for reducing waste in research were the UK Equator Centre (for its Good Reports Tool), the EBM DataLab (for its Trials Tracker initiative), and the James Lind Alliance (for its Priority Setting Partnerships). The prize of GBP 2500 recognizes local or pilot initiatives that could lead to reductions in research waste. Given the high standard of the 15 applicants, the panel decided to award three prizes this year, with Trials Tracker and the James Lindt Alliance being awarded a joint second prize. The ceremony took place during the 2018 Cochrane Colloquium on 17 September 2018.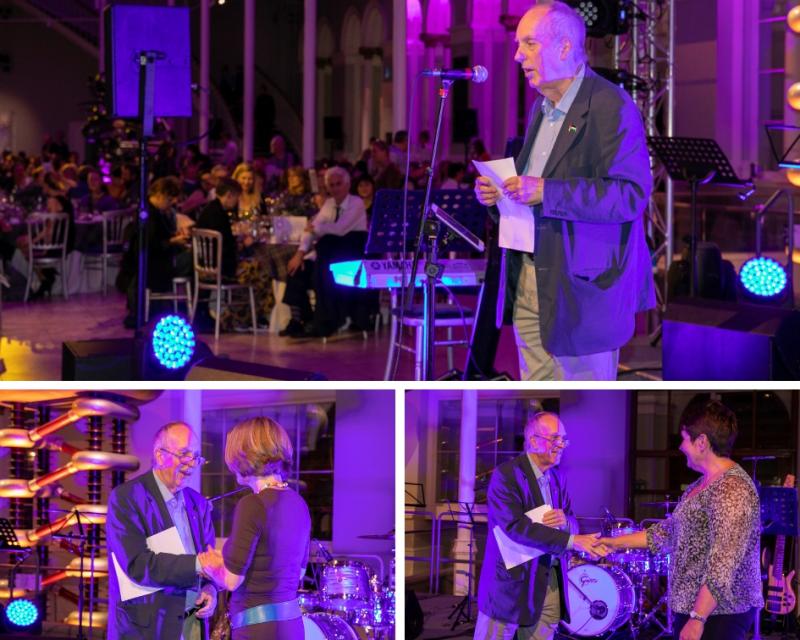 The UK Equator Centre developed the Equator Good Reports Tool to help overcome key barriers which prevent authors finding and using reporting guidelines. Good reports guides authors to the right guidelines to use, then provides access to reporting guidelines in a user friendly way. In October 2017, BMJ Open introduced an optional free online automatic manuscript checker for their authors, provided by Penelope.ai. In January 2018, Penelope.ai's manuscript checker was adapted to incorporate the EQUATOR Good Reports Tool, and now directs authors to a suitable checklist when appropriate. Integrating reporting guidelines into an automated manuscript checker has created a viable way for journals and publishers to:
enforce use of appropriate reporting guidelines;
improve publication standards;
decrease author and editor burden; and
reduce publishing time and cost.
Initial results of user testing are encouraging: prompting authors to complete a checklist as part of an automated manuscript check, results in more authors uploading a completed checklist when submitting to a journal. In the coming two years, the UK EQUATOR aims to expand this work through collaborations with 50 other journals.
The TrialsTracker initiative, developed by the EBM DataLab, began in 2016 with the launch of the original TrialsTracker. When trials go unreported, the investment is spent, but with zero output. Hence getting some unreported trials reported has an extremely high marginal value. The automated tool developed searches all trials on ClinicalTrials.gov and Pubmed for results and reports performance by sponsor. In 2018, the EBM DataLab launched the FDAAA TrialsTracker, which monitors breaches of the Final Rule of the FDA Amendments Act 2007. It ranks trial sponsors on their reporting rates, with updates every working day. As of 15 August 2018, just 59% of all trials required to report under FDAAA have submitted results to ClinicalTrials.gov since the new regulations came into effect in early 2017. Additional trackers are being planned that aim to use new datasets, bring new features, and respond to the needs of various user groups.
The James Lind Alliance (JLA) brings patients, carers and health professionals together in Priority Setting Partnerships (PSPs), and ensures that their research priorities are taken into account. PSPs use an established, transparent method to identify and prioritize uncertainties, or 'unanswered questions' in a particular area of health and social care, giving a voice to patient and clinician stakeholders who have traditionally had little say in what research should be done. The partnerships work with specific funders to highlight research questions of most relevance and potential benefit to patients and the clinicians who treat them. Since 2007 a total of 63 JLA PSPs have been completed in a diverse range of conditions and settings. The JLA community is growing and embracing different countries, contexts, languages and cultures with partnership methods used in Canada, the Netherlands and Germany.
The decisions in this second year of the Cochrane-REWARD prize were particularly difficult with considerable breadth and depth of the initiatives submitted. For example, the CAMARADES group has developed SyRF - a free-to-use online platform for researchers to perform systematic reviews and meta-analysis of animal studies. A group in the Netherlands developed an online register for protocols of preclinical animal studies. MoreTrials started a public campaign in 2016 for more and better randomized trials in medicine. In particular, it has campaigned to reduce excessive regulation which adds expense to clinical trials with little benefit, while ignoring key principles of trials. It aims to replace the ICH-GCP guideline[1] with more scientifically focused but more streamlined guidance. Open Source Malaria is a novel project trying a different approach to curing malaria. Guided by open source principles, it fosters research and collaboration where anyone can contribute.
These are just some examples of the great work being done by researchers to improve research. We look forward to continuing the Cochrane-REWARD prize in 2019, and encourage initiatives that were not yet advanced enough this year to consider submitting their nomination for the 2019 award. A call for nominations will be issued early 2019.
---
[1] Good Clinical Practice (GCP) guidelines of the International Council for Harmonisation of Technical Requirements for Pharmaceuticals for Human Use (ICH).
18 September 2018