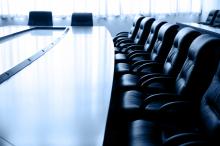 Specifications: Availability for the equivalent of one half day per week (0.1 FTE)
Salary: Around £8,000 or equivalent per annum
Location: Unlimited
Application Closing Date: 20th  Jan 2018
Context
As part of its Transformation Project, we are creating a new Editorial Board for the Cochrane Library. The Editorial Board will be responsible for developing and monitoring editorial and content strategy for the Library, and monitoring the performance of the Cochrane Library, in support of the Editor in Chief and his team.  We are now seeking an experienced methodologist to join the Board, to provide specialist guidance and support to the Board.
The Board will also include:
Senior Editors leading the eight new Networks of Cochrane Review Groups (CRGs)
Professor Sally Green representing and providing support for knowledge translation activities
A representative of the decision maker or evidence user community (to be appointed)
Accountability and Responsibility
The Editorial Board will be accountable to Cochrane's Editor in Chief (EiC). It will be responsible for supporting the EiC and overseeing development and implementation of an editorial strategy, the review production process for Cochrane Reviews, and monitoring the performance of the Cochrane Library.
The Senior Methods Adviser  role on the Editorial Board will include the following:
Providing guidance to the Board on methodological issues, and advocating for methods that will guide evidence informed decision making
Providing a communication bridge between the Board and the methods community, including the Methods Co-ordinator, Scientific Committee, Methods Executive and Groups
Providing guidance to the Editor in Chief, CEU team and Methods Co-ordinator on methodological issues
Leadership role as Executive Editor for the proposed Methods Supplement for the Cochrane Database of Systematic Reviews
Contributing to the development and implementation of a content strategy in respect of innovative and novel methods
Supporting measures aimed at driving up quality, and overseeing monitoring functions that seek to hold contributors, groups and central executive teams to account. 
Providing critique and solutions to continuously improve the experience for Library users.
Contributing to the development of Key Performance Iindcators for the Cochrane Library, particularly in respect of methods innovation
Person specification
The Senior Methods Adviser on the Editorial Board will possess the seniority and experience that enables her or him to fulfil the role as described above, and to be a credible leader within the methods community.
Essential characteristics include:
Leadership in the Cochrane methods community e.g. past or current convenor of a Cochrane Methods Group
Experience of having led and published methodological research
Educated to Doctorate level with a relevant qualification in research synthesis methods.
Experience with the conduct and editing of Cochrane Reviews, and in depth, familiarity with both the Cochrane Handbook for Systematic Reviews of Interventions and Cochrane's MECIR Standards.
Broad and deep understanding of current and emerging evidence synthesis methods
Involvement in the Cochrane Review production process, as a review author and peer reviewer
Critical thinking, creativity and problem solving
Strong communication and influencing skills
Strong commitment to Cochrane's Strategy and Mission
Management and supervisory experience, and the ability to work with people dispersed geographically.
Capacity to devote the equivalent of one half day per week and to attend bi-monthly meetings of the Editorial Board via teleconference and in person as appropriate
Desirable attributes:
Past or present experience of editing high quality systematic reviews
Experience and expertise in developing strategy
Experience of remote and distance working and management
Resources
The Senior Methods Adviser will receive an honorarium of 8000 GBP for the equivalent of at least one half day per week of activity.
Term of appointment
The Senior Methods Adviser will be appointed in early 2018. He or she will serve as a member of Cochrane's Editorial Board for a period of three years, renewable for a further three years.
The successful candidate will be required to complete a conflict of interest disclosure.
Recruitment process
The Editorial Board is likely to function primarily as a virtual body, so that geographical location is not a barrier to appointment. We welcome applications from individuals based anywhere in the world.
The appointment process will consider the need for all aspects of diversity, including those of gender, age, experience, language and geographical location within the membership of the Editorial Board. Cochrane's Editor in Chief aims to appoint a balanced Editorial Board that includes a wide range of content and methodological expertise.
We are open to job share applications that describe how the functions will be divided, and how continuity will be achieved.
All applications will be reviewed by the Editor in Chief, the Deputy Editor in Chief, and the Sustainability Project Team, who will jointly make the appointments.
To apply, please send a letter, Curriculum Vitae, and letter of support from your line manager in your primary role to recruitment@cochrane.org by Monday 20th January 2018.
December 18, 2017