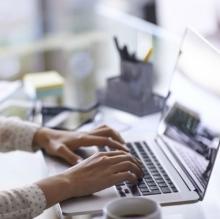 Specifications:                               Full Time
Salary:                                                 Competitive
Location:                                           London (preferred)
Application closing date:         20 February 2018

This role is an exciting opportunity to join Cochrane's Senior Management Team as Head of our Membership, Learning & Support Services Department to make a difference in the field of healthcare decision-making worldwide. 
Cochrane is a global, independent network of health practitioners, researchers, patient advocates and others, responding to the challenge of making vast amounts of research evidence useful for informing decisions about health. We do this by synthesizing research findings to produce the best available evidence on what can work, what might harm and where more research is needed. Our work is recognized as the international gold standard for high-quality, trusted information.
The Head of Membership, Learning & Support will lead their department in providing outstanding and inclusive learning and support programmes that enhance the skills, knowledge, and experience of Cochrane's current and potential members and supporters, promoting high-quality participation in activities supporting the organization's strategic mission and goals. The department will do this by leading and managing a contribution-based membership system; by coordinating, developing, and delivering learning programmes; and by providing first-class support so that Cochrane contributors always get the help they need.
We are looking for a self-motivated and highly organized individual able to work effectively and collaboratively with a diverse range of contacts across the world. The successful candidate will also have:
Significant leadership experience of working within a senior management team and in a similar role.
A Master's Degree or higher in a health, education, or research-related discipline (or equivalent experience).
Experience demonstrating leadership and vision in designing and managing complex learning or development programmes and collaborating with multiple stakeholder groups.
An excellent understanding of systematic review methods, preferably Cochrane systematic reviews.
A strong understanding of Cochrane structures and processes, and a commitment to Cochrane's mission and values.
Excellent interpersonal and communication skills (both verbal and written), including experience in working with people from a variety of cultural and linguistic backgrounds.
Experience in managing a team, preferably in working remotely with geographically dispersed team members and stakeholder contributors, and a collaborative management style.
Excellent skills and experience in strategic planning, project management, and prioritization.
The majority of Cochrane Central Executive staff are located in London, UK; however a flexible location would be possible for the right candidate.
If you would like to apply for this position, please send a CV along with a supporting statement to recruitment@cochrane.org with "Head of Membership, Learning & Support Services" in the subject line.  The supporting statement should indicate why you are applying for the post, and how far you meet the requirements for the post outlined in the job description, using specific examples. List your experience, achievements, knowledge, personal qualities, and skills which you feel are relevant to the post.
For further information, please download the full job description.
Deadline for applications: 20 February 2018 (12 midnight GMT)
Interviews to be held on:  date TBC
1 February 2018