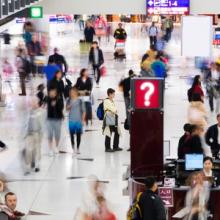 Dear Cochrane Members,

We write to you to express our concern regarding United States President Trump's immigration and travel ban. As of 5 February, that ban has been suspended. Regardless, Cochrane is committed to a culture in which every individual is treated fairly and with respect. This ban violates two principles that we hold dear:
Collaboration - by fostering global co-operation, teamwork, and open and transparent communication and decision-­making.
Enabling wide participation - in our work by reducing barriers to contributing and by encouraging diversity.
Our vision is a world of improved health where decisions about health and health care are informed by high-quality, relevant and up-to-date synthesized research evidence. This can only be achieved through freedom to collaborate to advance science and health. The value in meeting in person and widely discussing and exchanging ideas cannot be underestimated. We recognize the distress that this ban is causing many of our members and the chilling effect it will have on our work and science overall.
In the coming days and weeks, Cochrane will be joining with other scientific and professional societies to formally protest this ban. If you have suggestions or ideas on how Cochrane could get involved, please share your ideas by emailing ban@cochrane.org.
 
Sincerely,
Lisa Bero and Cindy Farquhar, Co-Chairs
On behalf of Cochrane
6 February 2017