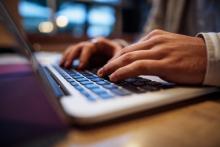 The Cochrane Style Manual Working Group have released an updated and revised version of the Cochrane Style Basics. Cochrane Style Basics is in PDF format, so can be sent as an attachment, and includes links out to the Cochrane Style Manual.
Cochrane Style Basics is a collection of 'style essentials' designed to provide Cochrane authors with a useful summary of Cochrane style. We hope this updated resource will be a guide for new authors or as a refresher for more experienced authors and editors. It is especially helpful at at the start of the review stage, when an update is about to start, or when preparing a review for copy-editing.
If you have suggestions for how Style Basics could be improved or how it could be used, please let us know via the Cochrane Style Manual Ideas and Feedback forum.
December 5, 2018