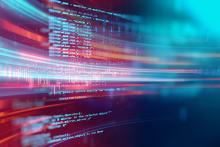 Cochrane is currently reviewing the editorial management systems used by our editors and authors to prepare Cochrane Reviews, and the other content published in the Cochrane Library.
Cochrane uses several editorial management systems (EMS) to manage its content. The primary system used for Cochrane Reviews is Archie, which was developed in-house in 2003. Over the years Archie has fallen behind the technological curve and the system does not meet all the desires of our users; in addition, the EMS marketplace has evolved since 2003.
Cochrane needs to find or develop a sustainable editorial management solution that will serve the needs of our audience and contributors and the time to evaluate our technical needs and options is now. Cochrane requires an EMS that meets user needs, accommodates different content types, and is sustainable.
This programme of work forms part of an Organizational Target in 2019 which aims to evaluate, plan and begin implementation of an improved editorial management solution for Cochrane Review production.
Cochrane has engaged Origin Editorial to lead the analysis. Origin Editorial will conduct an analysis built with feedback from users and key stakeholders to understand the current and future requirements, evaluate current and potential systems against our requirements, and make a recommendation about a future approach.
For more information about this project (Project EMS strategy) and for updates, see the project website.
About Origin
Origin Editorial is a full-service editorial office collaboration, managed, and staffed, by industry recognized thought-leaders on peer review management best practice and journal business operations. The Origin team has considerable experience using multiple editorial management systems and has previously been called upon to advise developers of these systems on functionality needs and to facilitate an understanding of how editorial office users interact with such systems. Origin is also regularly engaged to advise journals and publishers alike on optimal peer review management workflows for a variety of stakeholders.
The principal project leads will be Jason Roberts, Senior Partner at Origin Editorial and David Allen. Jason Roberts has blended 3 career paths (publisher, peer review management and research in to peer review and publication ethics) to become a leading voice in the industry on the improvement in peer review management with a view to elevating the quality of published research. He is a past president of the International Society of Managing and Technical Editors and resides in Ottawa, Canada. David Allen has 19 years of medical publishing experience including being a former director of publications for the American Society for Bone and Mineral Research as well as a former Publisher for Elsevier. He has extensive experience with multiple editorial management systems and has undertaken several system implementations for a variety of publications. David is based in South Carolina, USA.
July 4, 2019