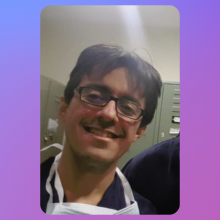 Dr. Vaibhav Sahni holds dual specialisations in the fields of Oral and Maxillofacial Surgery as well as Periodontics. He also holds the MFDS RCPS (Glasg), MFDS RCSEd and the AssocFCGDent. His areas of expertise include, in addition to the general purview of oral health, maxillofacial injuries, point of care diagnostics, oral-systemic interactions, hostmicrobial interactions as well as computational systems as they relate to oral health and rehabilitation. He is currently a postdoctoral scholar at the Forsyth Institute, Cambridge, Massachusetts, USA. He is a member of the Cochrane Early Career Professionals Network. Here he looks at how and where systematic reviews are registered. 
Registration is an important aspect of conducting a systematic review as it helps in reducing research waste, decrease bias and enhances the overall transparency of the work (See here).

Registering a systematic review involves publishing details related to the project prior to its commencement. This enables one to verify whether the proposed methodology and reporting criteria were met after the review is concluded. 
In addition to these reasons, it makes sense to register a protocol and authors are no longer bound by the lack of free registries, as there are now many places to register. Some authors might be of the opinion that registering their protocol might lead to their ideas being hijacked by some other research team making their work irrelevant. On the contrary, authors should view this exercise as registering a claim on their idea and workflow. Another potential issue authors might think of is that developing a protocol is a time-consuming task which basically is of help to other reviewers. This process should be viewed in light of the fact that systematic reviews are conducted by more than one person and having a set protocol avoids confusion, miscommunications and bias within the team. Another advantage of an a priori protocol publication is that it strengthens confidence in the eventual report when the workflow has been followed, it conveys that the authors did not alter the work to suit their preferences. 
Some organizations such as Cochrane, which commission or conduct their own reviews maintain an exclusive registry of their published and ongoing work. From being merely an idea in Janury 2010, currently, the prospective registration of systematic reviews seems to have become an established practice. 
From an author's perspective, a prospective register needs to:
a.    Allow authors to prospectively register their systematic reviews.
b.    Provide an overview of currently registered systematic reviews.
c.    Enable a search function for the sake of being user-friendly.
Duplication in conducting reviews is a significant issue. 3 It would serve authors well, to search registers and databases to ascertain whether their research is in fact new and not identical or similar to ones already out there.
Below is a summary and overview of some of the more popular prospective registers to house a systematic review protocol.
Name of the register

Expanded Name

Date of Availability

URL

Expense

Time from submission to publication

Whether restricted to only systematic reviews?

Do you get a unique identification number?

Do you get a DOI?

PROSPERO

International prospective register of systematic reviews

2011

None

N/A

Yes

Yes

No

INPLASY

International Platform of Registered Systematic Review and Meta-analysis Protocols

2020

20.90 USD: New registration

12 USD (for select countries)

8.90 USD: Registration update

(4.90 USD reduced price)

Maximum of 48h

Accepts scoping reviews as well

Yes

Yes

Research Registry

Research Registry – Registry of Systematic Reviews/Meta-Analyses

2015

Researchregistry.com/browse-the-registry#registryofsystematicreviewsmeta-analyses

99 GBP for each systematic review

None

Yes

Yes

No

protocols.io

Protocols.io

2014

None

None

Accepts all study types

No

Yes

OSF Registries

OSF Preregistration

2019

None

None

Accepts all study types

No

Yes

Cochrane

Cochrane Database of Systematic Reviews*

1998 (availability on the world wide web; the first issue was published in 1995)

None

N/A

Cochrane reviews, protocols, editorials and supplements

Yes

Yes

*The Cochrane Database of Systematic Reviews (CDSR) provides authors with an invitation to submit their protocols subsequent to the registration of their title. Once submitted, the protocol undergoes rigorous peer review which may involve a number of iterations. Upon final approval, the protocol is published in the CDSR. As a matter of policy, registered protocols which are not converted into complete reviews within a time span of a couple of years are generally subject to withdrawal.
PROSPERO, INPLASY and Research Registry are specific for systematic reviews, while protocols.io and OSF Registries are generic in that they accept all study types. The systematic review registers have a structured registration form usually consisting of 24-28 fields which are mandatory. OSF Registries allow users to either select the 'Open-ended-registration' option or from varying forms, the former allows for authors to provide a narrative description of the review. All registers have the facility to search from registered systematic reviews, the optimization and utility of these tools, however, varies. PROSPERO tends to provide the most elaborate search options, but recent reports have deemed the search tools suboptimal (See here). 
PROSPERO, however, helpfully guides users through the process of navigating their process.
The registries also vary in terms of their eligibility criteria to accept entries. A case in point is PROSPERO which requires the systematic review being registered to possess a health-related outcome.
When making a decision regarding which registry to utilize, a significant point of contention would be to weigh the processing time against the cost of the service. A service such as INPLASY would charge authors but aims to provide faster turnaround times as compared to a service such as PROSPERO, which is free of charge, but has longer turnaround times due to its popularity.
Another issue with a popular service such as PROSPERO is that it is funded by the United Kingdom (UK) National Institute for Health Research (NIHR) which means that UK-based registrations are dealt with on a priority basis. This may become problematic for researchers outside the UK wishing to register.
There are also some other ways to attempt transparency in one's methodology. Online data repositories such as Figshare, OSF and Zenodo, enable users to upload project-related data and documents which are tracked for their version, have a time-stamp and are assigned a DOI. re3data.org, a collection of research-based data repositories may also be searched to find other such platforms.
Some other options to look into may include the AHRQ Systematic Review Data Repository, CAMARADES (Collaborative Approach to Meta-Analysis and Review of Animal Data from Experimental Studies) and AsPredicted.
It appears that prospective registries for systematic reviews are fast becoming an essential component of the research process for a variety of reasons. Authors would find that investing some time in making the effort to register their projects would go a long way in aiding their research endeavour by eliminating research waste, enhancing transparency and decreasing bias.
 
- Dr. Vaibhav Sahni
17 February 2023