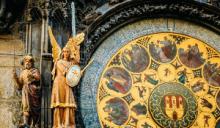 Dear Friends and Colleagues,

It is with the deepest disappointment that we must confirm that as a result of the continued global spread and impact of COVID-19 (Coronavirus), we have taken the decision to cancel the Global Evidence Summit (GES 2), due to be hosted in Prague between 5-8 October 2021.

The Global Organizing Committee (comprising four partners:  Cochrane, JBI, GIN and Campbell) concluded, with the agreement of our local host - CEBHC-KT and Masaryk University, that the most appropriate decision is to cancel the Summit in Prague in its entirety for 2021 and postpone it until 2 – 6 October 2023.

As global leaders in evidence-informed healthcare, the partners take very seriously our responsibility and duty of care to our communities in the face of continuing risks associated with the spread of the coronavirus for the foreseeable future.

However, we are committed to working together, along with additional organizations to present the second annual World EBHC Day on the 20 October, 2021. This is a global initiative that raises awareness of the need for better evidence to inform healthcare policy, practice and decision making in order to improve health outcomes globally. The inaugural World EBHC Day that took place on 20 October 2020 was a great success. The intention for 2021 is to build on this year's work and continue to celebrate the impact of individuals and organizations worldwide, recognizing the work of dedicated researchers, policymakers and health professionals in improving health outcomes.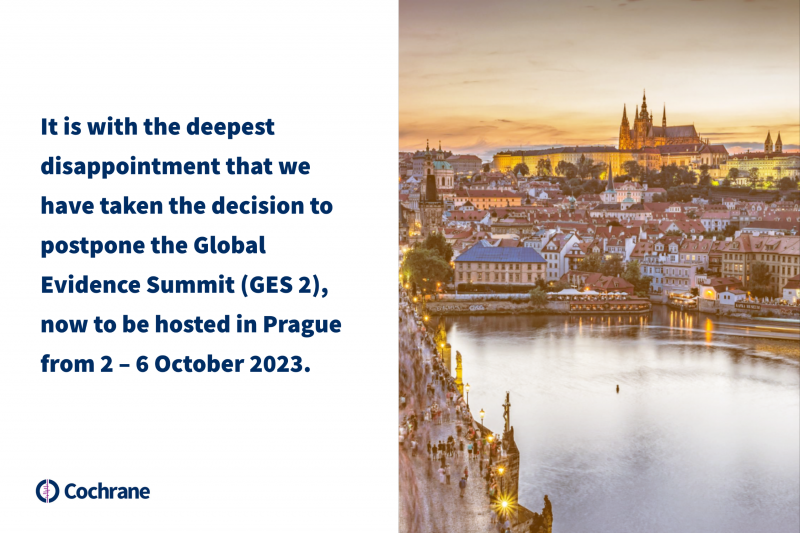 The cancellation of the second Global Evidence Summit is extremely disappointing news for all of us and we would like to thank the huge amount of people, including our local hosts, who have been working so hard on the preparations. We are in no doubt that we will be able to build successfully on the work accomplished so far to ensure that when GES 2 does go ahead in October 2023 in Prague it will be everything we anticipated: a world-class scientific event and a memorable gathering of the evidence-based medicine community in the historical capital of Bohemia.

We thank you for your ongoing support and commitment to the Global Evidence Summit and will look forward to meeting again for this unique event in 2023.

We hope that you all remain safe and well during these extraordinary times.

With our very best wishes,

Miloslav Klugar
Director, CEBHC-KT (Czech Cochrane, JBI and GRADE centres), Chair of the GES Scientific Committee and Local Organizing Committee

Mark Wilson
CEO, Cochrane

Zoe Jordan
Executive Director, Joanna Briggs Institute

Elaine Harrow
CEO, Guidelines International Network

Howard White
CEO, The Campbell Collaboration
November 26, 2020