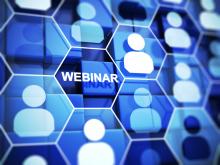 On 4th - 5th October 2018, Cochrane's Governing Board held a series of three webinars at different times across the two days so that Cochrane's global community could easily attend at least one of them. The webinars were hosted by the Governing Board Co-Chairs, Marguerite Koster and Martin Burton, and were open to all Cochrane members. A total of 175 individual attendees joined the webinars, although this number was an underestimate as some Cochrane members gathered around a single computer to join. The aims of the webinars were:
To provide context and more information about the Board's decision to end Professor Peter Gøtzsche's membership of Cochrane, and therefore his position as a Member of the Governing Board and as Director of the Nordic Cochrane Centre.
To hear perspectives from across the Collaboration about this decision and its impact on the organization; and to address questions and concerns.
To look to the future for Cochrane.
The slides presented by the Co-Chairs and CEO Mark Wilson can be seen here. Following this presentation, the majority of the time on the webinar was spent answering questions received from the Cochrane community by e-mail before the webinars, and from those attending the webinars. Despite this, not all of the questions posed were able to be answered due to time constraints. The Board Co-Chairs promised to answer every question received in writing in addition to the answers given during each of the webinars. This Questions and Answers document fullfils that pledge.
The three webinars can be accessed here. They are unedited and all Cochrane members are encouraged to watch and listen to one of them. If you have any further comments or questions, please do not hesitate to contact the Governing Board at support@cochrane.org.
17 October 2018