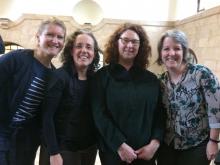 Set up in February 2018, the Cochrane Community Support team provides first-line support to the Cochrane Community. We respond to a wide variety of queries about all aspects of Cochrane's work, from staff, contributors, and members of the public. Queries come in to support@cochrane.org through our Support Helpdesk. 
Our Community says...



Community Support by numbers:
1 working day after being sent in, 99.7% of queries are resolved
2 years since the team was founded
3 of our most-common template responses are: 'How to access your review in RevMan Web', 'How to reset your password', 'How to propose a title for a new review'
4 members of the team (Diane Gal, Ursula Gonthier, Rachel Klabunde, Denise Mitchell)
8500 queries answered in the past two years!
The Community Support team works alongside the ME (Managing Editor) and CIS (Cochrane Information Specialist) Support teams in the People Services Department. In 2019, Cochrane Support teams answered more than 6500 queries from over 3500 unique users.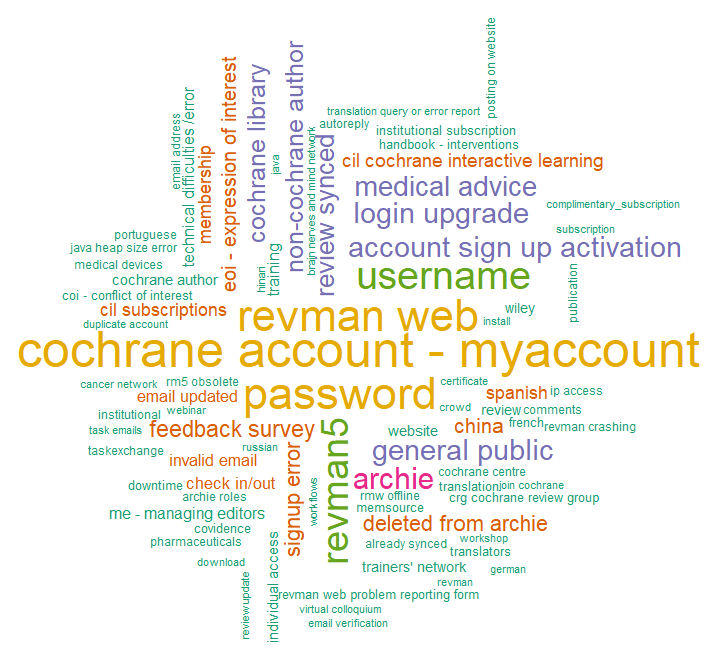 This word cloud of our common queries shows the wide variety of topics and resources we deal with. 
If you have questions about any area of Cochrane's work, please get in touch with us!
February 14, 2020