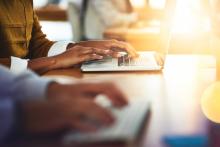 Cochrane is an incredible community of people who all play their part in improving health and healthcare globally. We believe that by putting trusted evidence at the heart of health decisions we can achieve a world of improved health for all. If you share our vision, join our global community today and support Cochrane's work.

Cochrane's 13,000 members and over 61,000 supporters come from more than 130 countries, worldwide. Our volunteers and contributors are researchers, health professionals, patients, carers, and people passionate about improving health outcomes for everyone, everywhere.
Becoming a Cochrane member puts you at the heart of our organization. Cochrane membership is an acknowledgement of the contribution made by our global community participating in Cochrane's work. You cannot pay for Cochrane membership, you earn it through participating in our work – and, it allows you to vote in Cochrane elections and stand for internal governance positions.
If you are already contributing to Cochrane, you can check your membership status here https://join.cochrane.org/your-membership
If you have questions about your status, you can email membership@cochrane.org
May 5, 2019