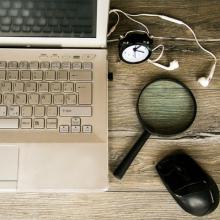 Cochrane Crowd , Cochrane's new citizen science platform, is a global community of almost 4,000 volunteers who are helping to classify the research needed to support informed decision-making about healthcare treatments.
Cochrane Crowd would like your help to achieve one million classifications  by the end of the year. Help Cochrane Crowd get over the line by joining the 48 hour Citation Screening Challenge on 19-21 December.
To find out more, read the full story on cochrane.org or head to Cochrane Crowd.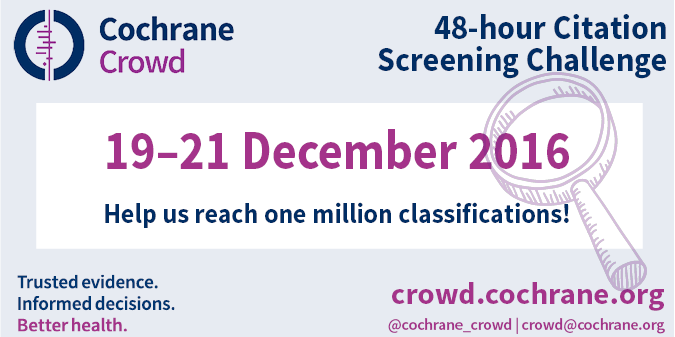 Support for Project Transform was provided by Cochrane and the National Health and Medical Research Council of Australia (APP1114605). The contents of the published material are solely the responsibility of the Administering Institution, a Participating Institution or individual authors and do not reflect the views of the NHMRC.
6 December 2016