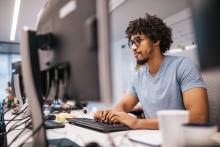 Each month, Cochrane's Editor in Chief Karla Soares-Weiser hosts an interactive webinar for Cochrane members and supporters. It is an opportunity to hear more about Cochrane's Editorial & Methods Department's (EMD) strategic plans and their implementation by senior editorial staff, as well as learn about work being done by Cochrane Groups from around the world. These webinars are recorded to share with those who are not able to attend.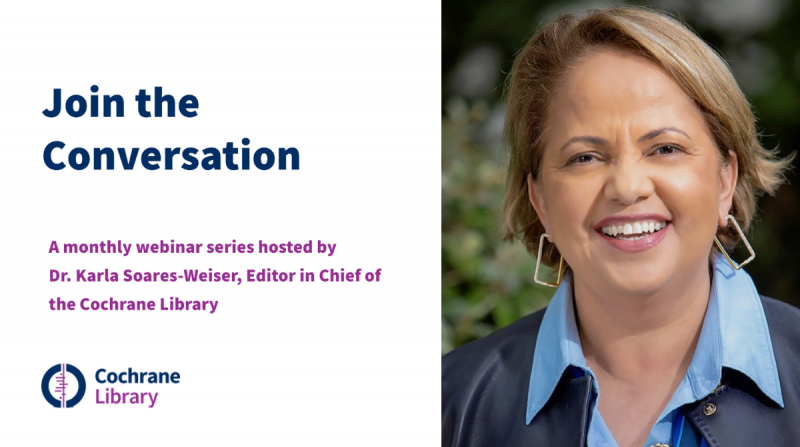 The December 2020 webinar focused on Cochrane's collaborative response to the COVID-19 pandemic over the past year. Recordings of the webinar presentations are available below. 
Introduction and Collaborating in response to COVID-19: editorial and methods initiatives across Cochrane
John Hilton, Senior Editor, Publishing Operations, Editorial & Methods Department, Cochrane Central Executive
Cochrane's COVID-19 consumer rapid response group 
Richard Morley, Consumer Engagement Officer, Cochrane Central Executive
Very rapid reviews to inform national treatment guidelines in South Africa
Taryn Young, Cochrane South Africa
Cochrane First Aid: Making sure evidence is available in people's preferred languages
Vere Borra, Cochrane FirstAid 
Cochrane Rehabilitation: Compiling the best evidence available rapidly
Stefano Negrini, Cochrane Rehabilitation
The eCOVID-19 living recommendations map and gateway to contextualisation
Adrienne Stevens, Cochrane Canada
Cochrane's Editor in Chief reflects on our collaborative COVID-19 response
Dr. Karla Soares-Weiser, Editor in Chief, Cochrane Library
Learn about prior and upcoming webinars in the Join the Conversation series. 
29 December 2020