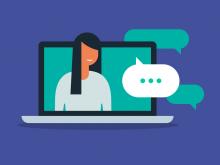 Each month, Cochrane's Editor in Chief hosts an interactive webinar for Cochrane members and supporters. It is an opportunity to hear more about Cochrane's Editorial & Methods Department's (EMD) strategic plans and their implementation by senior editorial staff, as well as learn about work being done by Cochrane Groups from around the world. These webinars are recorded to share with those who are not able to attend.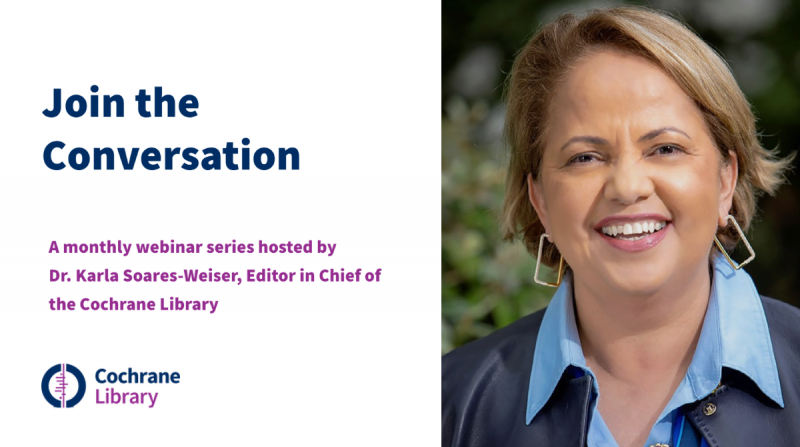 The June 2021 webinar included updates from the Ediorial Independence and Efficiency and Plain Language Summary Projects. Recordings of the webinar presentations are available below
Editorial Independence and Efficiency Project update
Karla Soares-Weiser, Editor in Chief, Cochrane Library
Plain Language Summary Project results
Denise Mitchell, Plain Language Summary Writer and Senior Copy Editor
Learn about other prior webinars in the Join the Conversation series and sign up for future webinars here.
July 8, 2021