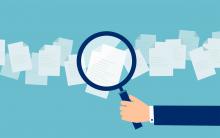 Each month, Cochrane's Editor in Chief hosts an interactive webinar for the Cochrane Community. It is an opportunity to hear more about Cochrane's Editorial & Methods Department's (EMD) strategic plans and their implementation by senior editorial staff, as well as learn about work being done by Cochrane Groups from around the world. These webinars are recorded to share with those who are not able to attend.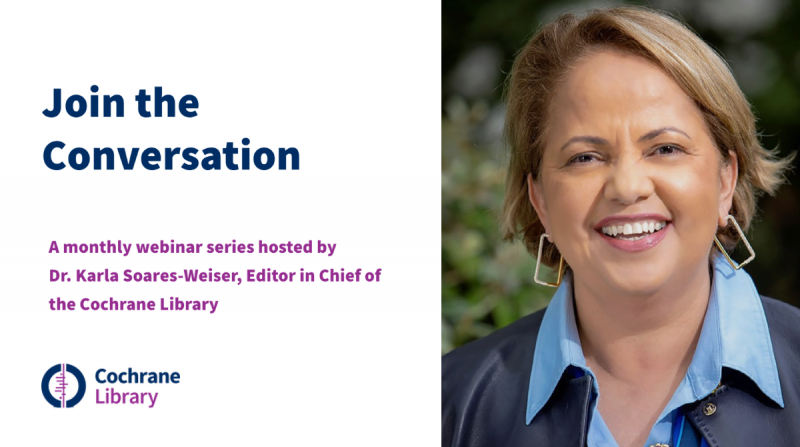 The October 2021 webinars, held October 7, included a wide variety of presenters who discussed varying topics related to research integrity. Following the presentations, there were lively discussions regarding this important topic. Recordings of the webinar presentations are available below.
Open access and the problem of for-profit journals
Ginny Barbour, Co-Lead, QUT Office for Scholarly Communication; Director, Open Access Australasia
Qualitative study of problematic trials
Lisa Parker, Honorary Lecturer, Sydney School of Pharmacy, The University of Sydney; Faculty Associate, Center for Bioethics and Humanities, University of Colorado Anschutz Medical Campus
Fraudulent trials in systematic reviews
Ian Roberts, Co-Director of the Clinical Trials Unit at the London School of Hygiene & Tropical Medicine; Co-ordinating Editor, Cochrane Injuries
Cochrane Pregnancy and Childbirth Trustworthiness Resources
Zarko Alfirevic, Co-ordinating Editor, Cochrane Pregnancy and Childbirth
Challenges in Publication Ethics
Ana Marusic, Chair, Department of Research in Biomedicine and Health, University of Split School of Medicine; Council Member, Committee on Publication Ethics (COPE)
RIAT Expressions of Concern Campaign
Anisa Rowhani-Farid, Postdoctoral Fellow at RIAT at the University of Maryland, Baltimore
Ethics and integrity in reviewing research: lessons from ivermectin
Dónal O'Mathúna, Associate Professor, College of Nursing and Center for Bioethics and Medical Humanities; Director, Cochrane Affiliate, Helene Fuld Health Trust National Institute for Evidence-based Practice in Nursing and Healthcare, The Ohio State University
Learn about other prior webinars in the Join the Conversation series and sign up for future webinars here.
15 October 2021